Freelance Air Developers Available for Hire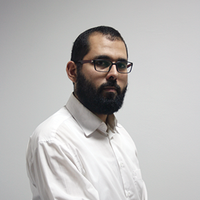 Hire Now
Freelance Air developer in Ashburn, United States
RIA Lead Architect & Developer
Adobe

AIR

and Flex are the technologies I most developed for in my career. From pricing, ride-sharing, medical to tracking, I have seen a lot of business and help build a lot of successful projects.
Hire Now
Freelance Air developer in Baden, Switzerland
Freelance full stack developer
I am a freelance full-stack web developer and consultant specialising in Javascript, HTML5, PHP, Symfony 2, Flex and Flash. I am knowledgeable and experienced in a wide variety of technologies, languages and platforms. I am also highly skilled in software engineering and systems architecture and my work is always robust, reliable, maintainable and elegantly coded. I have over 12 years hands-on experience in the industry and hold a degree in Computer Science from the University of Edinburgh.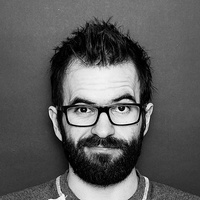 Hire Now
Freelance Air developer in Sofia, Bulgaria
10 years of experience in all kind of app development (web, front/back end, mobile)
Hi guys, I'm a developer for more than 10 years now and I've used a few bunch of technologies in order to do the job I had. I was doing web sites, back end services, casino games, mobile apps, hardware installations in malls, offline console games, etc. I love experimenting with new stuff and just get the job done. CTO for a few years now. I'm not here to make money - I just like to help you (you can check my SO page) if you're stuck with your project or need help designing it
Hire Now
Hi, I have been in the industry for 17+ years as a Employed and Contract Developer. Starting out as a standards based frontend Web Developer, transitioning to a backend / middleware Developer then migrating to and specializing in Multimedia leveraging Flash, Flex, Air, Developing cutting edge Interactive sites, Touch Screens, Kiosks, Enterprise level Rich Internet Applications (RIA), Product Configurators, e-Learning, Medical Device Simulations, Games, Digital Signage Systems, Mobile Development, and finally performance based creative technology such as VJ-ing, Projection Mapping and Interactive Installations.
Hire Now
Freelance Air developer in Beirut, Lebanon
In-App Purchase Expert
Need help implementing In-App Purchases on your mobile app? Is your app native, using Cordova or PhoneGap,

AIR

SDK, something else? I'm your man!
Hire Now
Freelance Air developer in Sterling, United States
Interactive Designer and Developer
I'm a UI/UX designer and developer passionate about creative and expressive interactive experiences. I'm always looking for innovative and creative projects on the web, desktop, mobile devices, and touchscreens. I enjoy working collaboratively with other designers and developers who are pushing creative boundaries. I have often been described as a very fast learner and consider myself technology agnostic -- technology is a means to an end product. I will readily use the best tools for the job to get the best results, but whatever technology I use I will push myself to a high precision of skill. Over the past decade this has included countless hours of work done in Flash, Flex, AIR, ActionScript, JavaScript, jQuery, HTML, and CSS. Today my interests have brought me also to use TypeScript...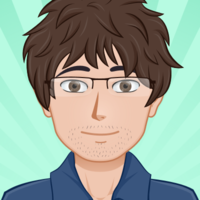 Hire Now
Freelance Air developer in Ashburn, United States
Web and Indie Game Developer
I started my programming career making database backed web applications using classic ASP, PHP and Coldfusion. I have since started exploring my passion in game development and I have been working with Actionscript3, Node.JS, JQuery, and HTML5 to build a retro 2D multiplayer RPG and tools to help aid in development. I have a Bachelor of Science in Databases and Programming, and have a great interest in database design and interactivity.
Hire Now
Freelance Air developer in Catford, United Kingdom
Senior wed developer with 7+ experience
I'm a senior software developer at outsourcing company, I'm passionate about IT and webdevelopment specifically and I want to share my experience and knowledge with others.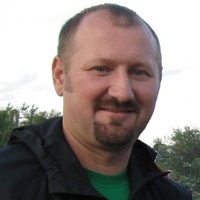 Hire Now
Freelance Air developer in Kropyvnytskyi, Ukraine
Fullstack JavaScript Developer
Experienced with all aspects of modern software development: * business analysis – able to transform functional requirements & user stories into working software * system design and architecture definition – able to design and develop distributed systems * full-stack development – able to develop an application from scratch * automated testing * cloud deployment Specializing in Web & Cloud techs and Data-Driven Systems design and development.
Hire Now
Freelance Air developer in Los Angeles, United States
Specialties:Software Skills: DreamWeaver MX , Telnet, SSH Secure Shell, Adobe Flash CS3, Filezilla, Adobe Photoshop 7.0, Painter 7.0, Maya 5.0, Visual C++ 6.0, Visual Studio.NET, Emacs for Java, FireWorks 4.0, MS OFFICE 2000, MS SQL Server, Bloomberg FIX, MathCad, Matlab, Xilinx. Programming Languages: Mysql, PHP 4.0/5.0, HTML5, Action Script 2.0/3.0, ASP, JavaScript, XML, HTML, MS-SQL, Java, C, C++, VHDL,Gawk
Are You an
Air
Developer?
Get paid while making an impact. Become a Codementor for the next wave of makers.
Apply Now