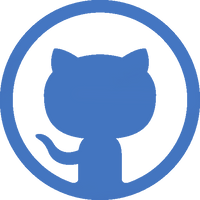 HA
DevOps Big Data Microservice and Cloud Expert
$39.00
For every 15 minutes
I am a devops, microservice, cloud and big data expert, with over a decade in the field, my specialities is devops workflow design and integration, i have a significant experience in building project form scratch from a PoC to production, i've worked for many sectors like banking, energy, financial market, Payment, retails (Amazon) , and real estate
Paris (+01:00)
Arabic, French, English
Github repositories
Ansible-VMware-vRealize-Automation
Ansible playbook to deploy VM on vRA
Microservices Entropy
...software engineering has changed, whether it's following a trend from GAFA (Googlen Apple, Facebook & Amazon) or new technologies like virtualisation containerization or even lot of old useful deathless standards...
The Monitoring Stack as a Microservice
Monitoring Pattern that goes with the devops tool chain to make your devops busy day's easyer intresting and challenging.
When the Dev..Ops bridge is missing Culture.
Devops is a framework of ideas that bring your compagny to outperform and hit the greatness level
Average Rating
5.0
(1 rating)
Great help! Answered all my questions. Would recommend to others.