Not looking for Agile coach Developers? Find other types of developers:
View Profile
Freelance Agile coach developer in Los Angeles, United States
Has your development team been working extra hours, yet falling behind in expected features, all the while chasing an increasing list of bugs? Meanwhile as business leader, the market forces are changing under your feet and you can't seem to control the development of your application to meet those needs. I can coach your team in the practice of the agile and scrum processes, and on how the parts of the agile methodology fit together to form an effective communication channel between the business owners and your development efforts.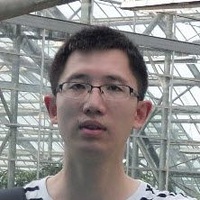 View Profile
Freelance Agile coach developer in Chongqing, China
Java Developer
I have a long experience of Agile project management with Scrum and Kanban. The team members play story points cards to make an agreement of the user story points by leveraging Fibonacci numbers in the Sprint planning meeting.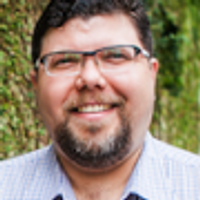 View Profile
Freelance Agile coach developer in São Paulo, Brazil
Agile & Pragmatic Management Coach
Trained, Coached and Mentored almost 100 teams on Agile + Scrum + XP. Very focused on how to reduce the learning curve and maximize value for the organization on the Agile adoption. Love going from coaching on technicals details on devops, architecture, technology selection and proof of concept to how to introduce the managers to Agile, to how to minimize time to market and maximize value delivery at the product and business and organization strategy levels. Worked with big corporations and lately worked with several startups.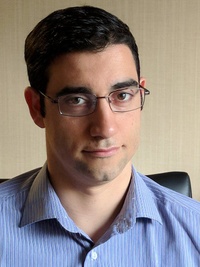 View Profile
Freelance Agile coach developer in Tarxien, Malta
Chief Software Architect
Certified Scrum Master, Product Owner and Scrum professional who has practical experience in building a Scrum process from scratch and assist in issues that arise when adopting Scrum Principles.
View Profile
Freelance Agile coach developer in Fort Mill, United States
Director of Software Engineering | JavaScript/React/Redux | PHP | HTML/CSS
Super friendly, approachable technology nerd with nearly 20 years of experience writing code. I'm quick at understanding new code and finding solutions to challenging problems. I've worked for a number of companies including Disney, Ramsey Solutions (Dave Ramsey), and Red Ventures. I hope you give me the chance to help you out!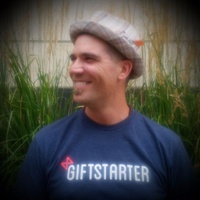 View Profile
Freelance Agile coach developer in Vancouver, Canada
Internaut explorer.
500 Startups alum and long time internaut. Co-founded several companies and worked on three continents. Last travel data app > 23M/yr+ revenue. Managed teams with 35+ people. Raised funding three time including a startup studio. Bootstrapped to profitability twice. Sold thrice, but never huge. Software designer, whistleblower fan and occasional writer. Social engineer and the internaut of things. The rest is inconspicuous. I enjoy small teams who do big things and being a full time traveler with my family. All problems can be solved and every moment a new opportunity. I constantly need help with one or more of these keywords and can help you with the same: javascript, architecture, architect, design, api, react, redux, react native, ionic, angular, node.js, stamplay, stripe, google clou...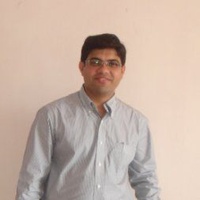 View Profile
Freelance Agile coach developer in Ahmedabad, India
Mentor & Developer for AngularJs, NodeJs, Product Development, .NET, ASP.NET, C#, SQL
My key role is to understand client's business nature and provide the best possible solution with required technologies. Inline to the goal of a company, we always work towards client satisfaction and being able to add essence to client's requirement. Technology director with over 15+ years of industry experience. Ability to adapt to the ever-changing business environment and build highly efficient and capable teams that capitalize on diverse people and perspectives. Support and implement a strategic vision by communicating and defining clear direction and objectives to the respective teams. Being the head of COE (center of Excellence) team, I love to accept challenges and come up with, not just solution, but something which makes us exceptional from other providers. Recently I got an oppo...
View Profile
Freelance Agile coach developer in Lagos, Nigeria
Javascript, React (Flux, Redux, GraphQL, Apollo) and CSS expert
I've been programming for over 7 years. I've built quite a number of web applications and owe most of my expertise to mistakes. I still learn everyday and would definitely love to help anyone get better In my spare time I swim (or go underwater to think up more algorithms in quiet)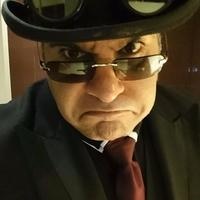 View Profile
Freelance Agile coach developer in Manchester, United Kingdom
Engineer with 20+ years web, desktop,devices. Mixing TDD, BDD & MDD, EA, Stats, Math & Code into a fizz of a biz.
Hi! My name is Ethar, though you'll get away with pronouncing it "Ether". "I love coding!" and despite that intro, I don't like sounding like Donald Trump. Not that you could ever confuse us two really :) I've been a full stack guy for over 20 years and these days, churn out JS, Node, C#, both SQL & NoSql and run on AWS, including developing IoT platforms and Alexa skills. As well as coding help, I also encourage developers and architects to look at problems differently. Committing to effective, clean, value driven solutions is crucial and my experience both in code and business provides a unique slant on why code is written in the first place. I also regularly recruit, so understand the needs of folk trying to break into the industry. Despite over 22 commercial years in the IT indust...
View Profile
Freelance Agile coach developer in St Louis, United States
Passionate Software Engineering Consultant
My name is Nicholas Diaz. I am a Software Engineering Consultant. I went to Oklahoma State University for Computer Science. I was self taught before attending school. I know how it is to search for information when learning and how hard it can be to find what you need. I love all things related to programming. I am very passionate about helping people learn who share my love for programming.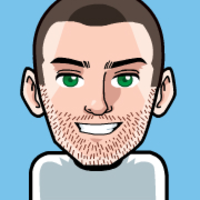 View Profile
Freelance Agile coach developer in Mansfield, United Kingdom
Tech Consultant and Entrepreneur
I am a software industry veteran with over 17 years of experience in a wide range of tools and technology. I have worked in many industries from defence to games to web technology. I've lead small and large teams in multiple startups and most recently was the CTO of a well known startup in the UK.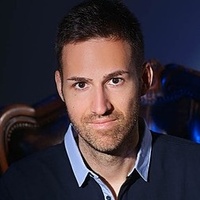 View Profile
Freelance Agile coach developer in Berlin, Germany
Mentoring on Agile Development of Maintainable Web Applications
My name is Zsolt and I am a Software Engineer specialized in development of Javascript-based Web Applications with React and Redux, using the principles of Test Driven Development. I am interested in contributing to software solutions that last. Therefore, I continuously raise my own standards when it comes to software development best practices, and help others adopt these standards as well. In return, my teammates also surprise me with innovative ideas. I strongly believe that these small improvements take teams to the next level in terms of efficiency, accuracy and development speed.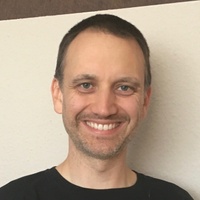 View Profile
Freelance Agile coach developer in Kiel, Germany
Backend developer, entrepreneur and agile coach
I started my professional life working on web based applications and that has always been the main focus of my work. First with PHP later with Ruby. I love creating new things. I'm the co-founder of backhub.co and sprinthub.io Even more than creating I love sharing. I want to share my knowledge and experience. Feel free to contact me about any web related topic including programming, server configuration or server administration. I'd love to help!
View Profile
Freelance Agile coach developer in Austin, United States
Independent Consultant / wbsimms.com
NOTE: I'm not available to complete homework assignments. What I do Hint: I'm more than a software developer Software delivery is hard. There are many tiny details that need to be considered, technologies to master, and business cases to learn. Delivering working software is a huge challenge. It's also expensive. A small software development team (2 good developers and a project manager) can easily cost $250,000/year. Finally, it's risky. Studies have shown that most projects are 6 to 12 months behind schedule and 50 to 100% over budget. We try to deliver software: 1.With high quality 2.On budget 3.On time I present topics and give talks to help developers and Agile Managers hit those goals. I provide services as an information resource for .NET Developers and Ag...
View Profile
Freelance Agile coach developer in Edinburgh, United Kingdom
Senior Software Engineer
Senior software engineer, 20 years experience. Ruby and Rails development. Passionate but pragmatic exponent of Agile development skills such as Test Driven Development and Refactoring.
Are You an
Agile coach
Developer?
Get paid while making an impact. Become a Codementor for the next wave of makers.
Apply Now