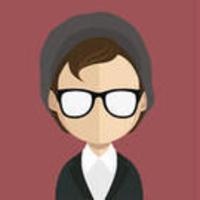 Afonso Matos
Game Developer. Functional programming teacher.
$10.00
For every 15 minutes
I am a Game Developer, mostly programming in JavaScript and Haskell. I am an open-source advocate and teaching people programming is my goal. I know what students struggle with. I make every single detail of my explanations as clear as possible. You won't waste time with me and you'll understand every piece of code I teach you. I am often appreciated by people for my ability to explain programming in a simple and concise manner. Programming and teaching are my passion.
I know how to write concise and efficient JavaScript code. I teach students about good and bad practices as well as explain what it takes to develop the essential skills. I strike for smart solutions and readable code.
My passion is all about functional programming. Teaching students how to truly understand Haskell is my goal. I am able to explain the fundamentals all the way up to complex data structures in a concise and simple manner. I know how to get students into functional programming with Haskell and I can deliver an enjoyable and useful learning experience.
Mastering HTML/CSS is the most fundamental skill nowadays. I am knowledgeable about HTML5 and CSS3, to build amazing websites and solve all sort of layout problems.