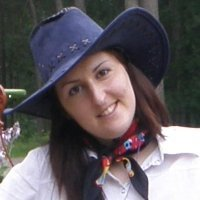 Alina Gončarko
Senior Software Development Engineer at TIA Technology
$5.00
For every 15 minutes
Senior Sun Certified Java Programmer, specialized in J2EE multi-tier architecture applications, experienced in software design and development. Specialties: Java J2EE ( GWT / JSF / ADF 11g / EJB / JMS / JDBC / JSP / Struts 2 / Servlets / SIP Servlets / XML / XSLT / Oracle XSQL / BC4J), Oracle PL/SQL, Webservices (AXIS2 / Oracle), WebDAV, Oracle Advanced Queuing, Oracle E-Business Suite Applications extending with J2EE, Oracle Forms 6i / 9i, Oracle Reportsi 6i / 9i
Java
- 10 years experience
Have about 10 years experience in developing multitier (mostly using Oracle DB) enterprise level Java server applications using different frameworks (Servlets, Struts/JSP, JSF(Trinidad), GWT, ADF/BC4J, SIP servlets) also have experience in developing different types of webservices (mostly using Axis2). I have good knowledge of Oracle DB, PL/SQL. Have experience in working with XML,XSQL and XSLT transformations.
Using different application servers such as Weblogic (also have experience with OCCAS for SIP servlets), older versions of OC4J (or Oracle Application Server), Tomcat. Have experience in configurating applications, data sources, MDS, investigating issues. Used to configure oracle application server for Oracle advanced queuing.
Average Rating
5.0
(2 ratings)
Alina was exceptional as a mentor. It was obvious that Alina had carried out a lot of preparation in her own time. Also, Alina was excellent in walking through the process and the output. All in all I would highly recommend Alina. She is everything that you would look for in a mentor and she is guaranteed to deliver high quality results while in the process improving your understanding and making you more competent and confident in the process.