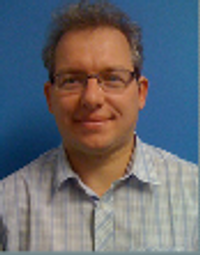 Andreas Falkenberg
Java / Python / CS PhD / EE PhD / former Artificial Intelligence and DB Professor
$25.00
For every 15 minutes
20+ Years as software developer, software manager, software architect and professor for CS and telecommunication classes. Enjoyed to mentor team members and come up with better solutions but leave enough room for them to come up with a better solution themselves and discuss ideas.
Multiple years of experience in development of Java applications, including teaching OO Systems at the University level, building financial, medical as well as embedded applications. Example technologies and applications delivered include but not limited to: - ISO9000 management system using Java swing, JDBC - Biotuning alternative healing system using Java Swing, Json, proprietary licensing system based on SHA256 encoding, adaptations of audio player libraries - Different financial applications using yahoo finance API (discontinued) , Interactive Broker API
Development of financial forecasting and optimization algorithms using Python with numpy. For graphical representation I used Matplotlib.
Center for Neuroacoustic Research
Based on Dr Jeffrey Thompsons patented Biotuning Method the "Biotuning Mobile Automated System" Software was developed and implemented. The application is part of a package and replaces the manual process of composing and fitting customized healing sounds for patients. Package is in use daily and is sold as part of the Biotuning course and software system.
2017
Client: Dr Jeffrey Thompsons method was featured in the Heal Documentary http://www.healdocumentary.com/ and the tools I developed allow him to extend his clientele and exposure since an entire sound studio is replaced by a single Laptop application.
Financial Software System in Python which allows to predict markets, stocks and options, according to Discounts For Lack Of Marketability – DLOM methodologies, using Black-Scholes, Finnerty, Ghaidarov, Longstaff and GARCH(1,1) algorithms. The calculator and plotter is integrated in a website. Over the course of several years developed the complete backbone of the DLOM calculator shown in https://dlomcalculator.com/ including graphical representation thereof.
2017
Client: Vianello Forensic Consulting