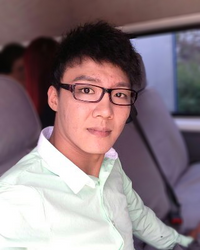 Adriel
Senior Developer with huge experience
A Prologue to Ethereum Development
Currently, blockchain developers are in high demand, and learning certain skills will greatly increase your marketability as a coder. Start with the foundation - check this roadmap to learn about Ethereum development, further your studies and stay ahead of the curve.
Tips from Top Codementors 🚀
Becoming a Codementor is both exciting and very daunting at the same time. Here are tips from top mentors to help you get started and have meaningful experiences on Codementor.
How to Become a Data Scientist Without a Degree
This article will explore what it's like to be a Data Scientist, the skillset required, and how to acquire these skills using mostly free or cheap online resources.