Adrian
►The best at Angular, Node, Meteor, Javascript
For every 15 minutes
..:: Contact me for projects at ::.. a d r i a n . b e r i l a at g mail.com I am a full-stack web developer that loves solving problems using technology. There's very little about building websites that I don't understand at every layer. My confidence comes from building them professionally and always looking for the sustainable and solid solution and not the easiest or the fastest. I enjoy seeing my projects launched and delivering awesome results. I don't just spend time writing code, but I like to improve the process, to coach the people around me and lead by example when it comes to building reliable and maintainable systems. I know that reality never sticks to best-case scenarios but I am ready to handle that. Specialties: Web development, Web architecture, Software design methodologies
I used Meteor for 2 big projects. It has the advantage of being very flexible. The products built with Meteor can be easily adapted to the market needs in no time.
You cannot build a modern website without animations, and beautiful UI items. jQuery helps you achieve that personality of the website that makes it different from other websites and stands out.
I built a several apps & microservices using Node
Average Rating
5.0
(4 ratings)
Adrian was fantastic to work with. He is very knowledgeable and has good solutions and ideas.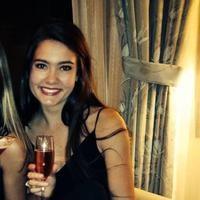 Adrian was super helpful, he fixed an error I had been struggling with for a week in a couple of minutes!
Adrian saved the day. Awesome guy to work with and will go the extra mile to make sure all is good. thanks, dude !