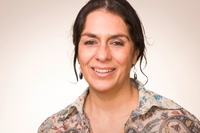 Adriana Bucheli
Patient. Structured. Can learn from the students.
For every 15 minutes
For a couple of years I went to live in Germany because I like be in other cultures and to learn new languages. I like the nature and animals.
Bogota (-05:00)
German, Spanish
Analysis,Design and Implementation of programs. Java agents. Lotus script agents.
Java
- 10 years experience
Analysis,Design and Implementation of programs