Not looking for Ado.net Developers? Find other types of developers: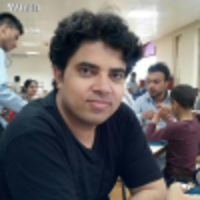 View Profile
Freelance Ado.net developer in Rawalpindi, Pakistan
Expert Visual Basic, C# and JavaScript Developer
I am an expert Visual Basic developer with over 15 years of experience. I am highly talented and skilled in problem solving and understanding complex and large code base.
View Profile
Freelance Ado.net developer in Mumbai, India
C# developer with 5 years of work ex
Used EF, code first for data layer design.
View Profile
Freelance Ado.net developer in Jerusalem, Israel
Experienced programmer who can clarify things quickly.
I can help you debug or redesign anything, from C# and stored procedures to C++ to C to Python to Verilog to assembly. I started programming seriously at the age of 14, and built a Mandelbrot calculation / display program that worked in parallel before I graduated high school. Since then, I have worked on various web-based projects across the entire stack from database design to front-end display tuning. I additionally studied electrical engineering, giving me an understanding of how the fundamental pieces of computers work. My specialty has recently been database-backed web programming; I have worked for a year or more with each of various versions of MSSQL, Oracle, DB2, PostGRESQL, Access, and FoxPro. My experience cross platform - with MS products, Oracle products, and Open Sourc...
View Profile
Freelance Ado.net developer in Johnstown, United States
Enterprise application developer with 15 years of experience in the industry.
I'm a consultant, mentor, and engineer with a calling and passion for teaching. For the past fifteen years I've been building enterprise applications for small businesses and Fortune 500 companies. I've used that experience to perform hundreds of successful paired programming sessions with developers all over the world.
View Profile
Freelance Ado.net developer in Cairo, Egypt
Software Architect and Development Manager
Leverage technical expertise on software architecture and design to provide exceptional mission critical enterprise software solutions. Experience including leading teams, healthcare solutions and cloud computing. Known for creating and implementing large scale applications that scale up with industry requirements and lead the team to do so through organization process. Experienced on medical software standards to enable healthcare industry with connected solutions. Has wide experience on entrepreneurship through co-founding 2 healthcare software solutions startups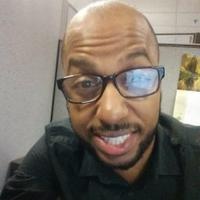 View Profile
Freelance Ado.net developer in Washington, United States
Senior BI Consultant at U.S. Energy Information Administration
I am a Business Intelligence Developer able to take any tool and create solutions from nothing or from software created by predecessors. I am able to provide a opinion with the intention of improvement apart from providing it to sound smart. My goal is to provide a solution wherever I can and to make all of our lives better through it.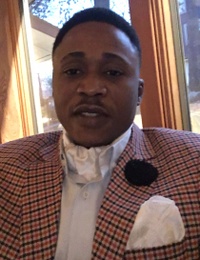 View Profile
Freelance Ado.net developer in Atlanta, United States
Solution Developer, Consultant, Software Engineer, Tutor
Adekunle graduated from Ladoke Akintola University of Technology with a Bachelor's degree in Computer Science. His experience involves writing, testing and deployment of desktop, mobile and web applications across different domain and industries. Adekunle majors in the development of both front and backend technologies that drive enterprise solutions. He also has a great working knowledge of Robotic Process Automation using Blue Prism, Salesforce, ETL, Reporting and Database systems which include Microsoft SQL Server and MySQL and has programmed against the aforementioned extensively. Adekunle has developed and deployed enterprise applications to Private, Public and Government sector to run their day to day activities and operation among few. He is a Microsoft Certified Professional, Mi...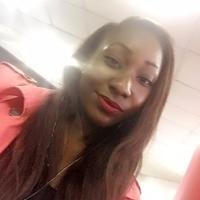 View Profile
Freelance Ado.net developer in Lagos, Nigeria
A Persistent Person
i have 3years experience in C# and 2years experience in ASP.NET, HTML, CSS, MSSQL and ASP.NET MVC. I also have 1yr 6months experience in Operations where i use Windows Powershell. I enjoy finding ways to help people in coding to always have an uplifting experience. I have had so,many experiences in helping begineers learn how to code, am dedicated, outgoing, patient, persistent and very encouraging.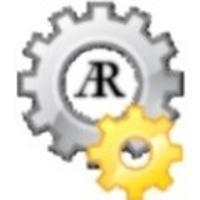 View Profile
Freelance Ado.net developer in Ottawa, Canada
Veteran Developer Eager to Lend Expertise
Diligent and versatile software professional with extensive experience in Microsoft technologies. Create highly innovative software products, centred on business requirements. Adept at presenting complex technical scenarios and training to diverse audiences. Very effective communication and relationship building skills, with a reputation for thoroughness and attention to detail, delivering solutions within tight deadlines.
View Profile
Freelance Ado.net developer in Mexico City, Mexico
Startup, Programmer, Developer, Solution Architect, Autodidact, constantly updated
I have 14 years of experience developing solutions in .NET, Java, PHP, DB Oracle and SQL Server. I like playing basket ball, swimming, going at gym, watching tv movies and news, navigating internet, reading books
View Profile
Freelance Ado.net developer in Palestine, United States
Sr. Software Engineer, Mobile Strategist, CEO
A results-driven engineer with demonstrated success in the design, development and deployment of large-scale enterprise applications for the financial, energy(Oil and Gas), and airline industries. Specialties: • Comprehensive knowledge of software design and implementations • Strong background using OOD/OOP methodology • Extensive experience in user support and training. • Skills in a number of programming languages, tools and technologies. • Real experiences in a large distributed database system maintenance. • Experience in design and implementation of e-commerce and web-based applications. • Objective-C/C/C++/Java/C#/VB.Net • Successful leader with a passion for building and motivating innovative teams • Driven, success-oriented, flexible performer who can juggle multiple and changin...
View Profile
Freelance Ado.net developer in Wrocław, Poland
Team Lead and Developer at EPAM Systems
I'm a software developer with more then 10 years of experience mostly in .NET/C#. Have been involved in different projects from small tools that scan barcodes to enterprise level projects with millions of lines of code. I was passionate about user interface during WinForms era then gradually switched to backend. I was responsible for full cycle of software development process from requirements gathering thru continuous integration and documentation to release. Having solid expertize in OOP design and unit-testing I still work on improving my skills. I have broad experience working with legacy code turning it into structured, fast and reliable software.
View Profile
Freelance Ado.net developer in Clayton South, Australia
Software Engineer
A goal oriented team player with strong interpersonal skills who loves thinking out of the box, taking on new challenges, and problem-solving. A dynamic, creatively thinking with excellent human relations. Experience: • Languages/Frameworks: C#,Typescript,Javascript, SQL, Angular2 • Platforms: Windows,Linux • Frontend web development: HTML5, CSS3 • Relational and NoSQL databases: MSSQL,MySQL,MongoDB • IDE: VS, WebStorm • Others: REST,SOAP,XML,JSON,Scrum,MSMQ,ZeroMQ
View Profile
Freelance Ado.net developer in Minneapolis, United States
Code Monkey
A full spectrum developer. I have many hours of one on one tutoring students to become full stack developers. I am self taught and my manner of teaching is to use easy to understand metaphors that relate new concepts to familiar relationships.
View Profile
Freelance Ado.net developer in Pune, India
C# .Net Developer
I am Senior Software Developer with over 13 years of experience in full life cycle development including design, development, analysis, testing and maintenance of application. I specialize in .Net technologies like WCF, ASP.NET, Entity framework, LINQ. I have worked on SQL Server and MongoDb.
Are You an
Ado.net
Developer?
Get paid while making an impact. Become a Codementor for the next wave of makers.
Apply Now