Adnan Urooj
Technology Consultant - Java / iOS / Android / AngularJs
$15.00
For every 15 minutes
An accomplished Software Engineer in Object-Oriented Design and Analysis with extensive experience in the life cycle of software design methodologies, agile methods, information systems, systems architecture and software design patterns. • More than 10 years of software engineering experience, with strong analytical skills and a broad range of computer expertise. • 6 years mobile development experience (iPhone & Android). • Process expertise in Object-Oriented Analysis/ Design and software development in Java, AngularJs, C/C++, iOS (ObjectiveC/Swift), Android skilled at progressing from problem statement to well-documented designs. • Solid management skills, demonstrated proficiency in leading and mentoring individuals to maximize levels of opportunity while forming cohesive team environments. • An excellent problem-solver, able to quickly grasp complex systems and identify opportunities for improvements and resolution of critical issues. • Analytical thinker and consistently resolves ongoing issues or defects, often called upon to consult on problems that have eluded resolutions by others. Specialties: Areas of Expertise: -------------------------- ✔ Software design methodologies ✔ Design Patterns ✔ Mobile technologies ✔ Agile methods (Scrum and XP) ✔ Product development (SDLC) ✔ System Analysis and Design (Design Patterns) ✔ Continuous integration and Automation tools ✔ Database driven development ✔ Building cohesive Team environments ✔ Problem-solving Technical Expertise: ---------------------------- ✔ iOS / Android ✔ AngularJs and MEAN.JS stack ✔ J2SE / J2EE ✔ Augmented Reality ✔ Cloud Computing ✔ XMPP framework ✔ Information Retrieval ✔ ERP's / CMS frameworks ✔ Bootstrap, HTML5, CSS3, jQuery and Ajax ✔ REST / SOAP ✔ XML / JSON ✔ Databases ✔ Geo-Location ✔ Chat Protocols ✔ Social Networks ✔ Unit Testing / Integration Testing ✔ Selenium / Appium (using SauceLabs)
4
JavaScript
Average Rating
4.9
(7 ratings)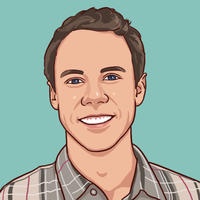 Very friendly and helpful!
Adnan was able to very quickly understand the architecture of my app, and, by asking questions about the authentication and encryption processes, could very quickly suggest improvements in making the app more secure. I will certainly come back for more help in the future.
Very helpful. A very short session we went step by step to figure out what i was doing wrong. apparently it was a keyword issue and he nailed it. Thanks!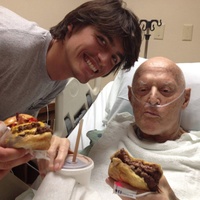 Very helpful and easy to understand! He helped me sort through an issue and gain great understanding of what I was working on.
He was able to fix my problem. He built the solution on his side and tested it before giving it to me. I had wasted 4 hours searching on the web for a solution to this problem. Very happy to recommend him.