Freelance Administrator Developers Available for Hire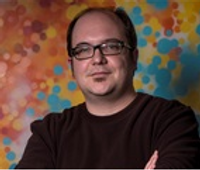 Hire Now
Freelance Administrator developer in Toronto, Canada
LAMP Stack - Facebook Marketer - Interview Prep
Senior developer with a focus on online advertising, PHP development, devops, and open source database technologies. Available to assist with mentoring, freelance projects involving anything PHP related, or tied in to the Facebook Marketing API. I can also provide interview preparation services!
Hire Now
Freelance Administrator developer in Bertrange, Luxembourg
I'm a proven Systems Engineer / Architect, passionate about solving IT challenges.
I'm autodidact minded by nature always striving for solving challenges and hunting more knowledge through experience and certifications to reach a high level of expertise.
Hire Now
Freelance Administrator developer in Urbana, United States
Linux Administrator/Domain Designer
My passion is to provide system administration and systems process analysis for enterprise-critical technology. I enjoy resolving technological challenges and improving architectural stability of my domains. At Parkland College, I was the Linux

Administrator

for the Business and Computer Science Technologies (BCST) academic department: linux lab machines, thousands of student accounts, and various servers including NIS, NFS/filesharing, DNS/bind, nagios, Ansible, FreeIPA, CUPS and apache webservers on Slackware and CentOS. I leveraged Ansible for configuration management and AWS for backups and warm spare servers. I wrote scripts in bash, and maintained/updated the previous admin's scripts. I learned Python 3 in order to write a complex script that would have been too ugly using bash built...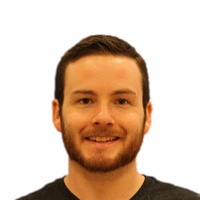 Hire Now
Freelance Administrator developer in Ashburn, United States
Programming tutor and all-around technology mentor
During my years studying computer engineering in university and my 1.5 years as an intern at Intel, I've learned quite a bit about computer hardware and software. I love teaching; it's great to help people learn. I tutor C, Python, and Linux system administration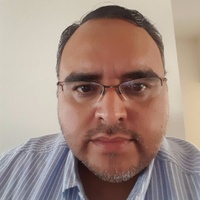 Hire Now
Freelance Administrator developer in Cedar Park, United States
Oracle and Linux admin
I'm and expert in installation, maintenance, tuning, troubleshooting, backup and recovery of Oracle databases. I have assisted Linux systems

administrator

with aspects related to database hosting; contacted vendors and recommended equipment purchases.
Hire Now
Freelance Administrator developer in Beijing, China
Full stack DevOps
I am a developer & linux system administrator, working with PHP/Ruby/web stuff on debian(sid) everyday.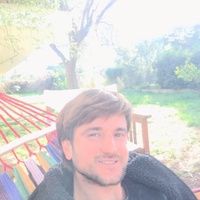 Hire Now
Freelance Administrator developer in Tias, Spain
Full stack web developer
I have been administrating various *nix server over the last 20 years. I've been running the back end of many companies that had webservers to complex cloud servers. AWS and digital ocean expert.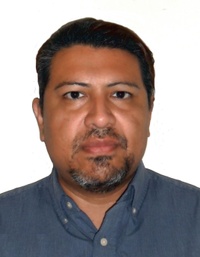 Hire Now
Freelance Administrator developer in Tijuana, Mexico
Database Developer & Designer for industrial environments and web applications
I am an experienced engineer with focus on global operations and solutions on data base, php and .Net for starups and industrial environments. From the venerable DOS to the fancy Windows 10 I have managed many environments and programmed not only PCs, Services and vertical applications but devices and micro controllers too.
Hire Now
Freelance Administrator developer in Oberwart, Austria
Full stack developer - Android - Anything else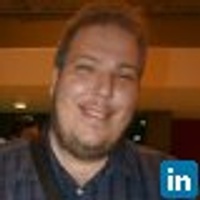 Hire Now
Freelance Administrator developer in Natal, Brazil
Senior Linux Administrator and Jr. Linux Kernel Developer
Over 17 years of experience in Linux Systems. Red Hat Certified Engineer since 2009. Strong background in scripting and programming. Graduated in Computer Engeneering in 2008. Master in Systems and Computing in 2014, working in virtual wireless networking (programming in Linux Kernel level). Loves challenges.
Hire Now
Freelance Administrator developer in Bremerton, United States
Fullstack in Coldfusion, PHP, Java, and Python. Experience with Kubernetes, Docker, and Elasticsearch. Exposure to Golang. Great attention to detail.
I enjoy working on projects that reach or help millions, directly or indirectly (e.g. Alexa, education, healthcare, sustainable energy). I have experience working with Linux and Windows platforms. I have worked across the stacks in both backend and frontend positions. I have an attention to detail and enjoy making eloquent, maintainable, clean code.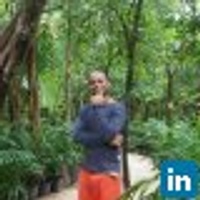 Hire Now
Freelance Administrator developer in Choisy-le-Roi, France
SysOps/DevOps Specialist and BigData architect
I am an experienced systems

administrator

who knows to adapt to this changing computing's world. I can script and develops in python language, BASH and korn shell. Feel free to let me take care of your information system.
Hire Now
Freelance Administrator developer in Mumbai, India
Codementor for Languages like C,C++,Java,Android
I am a technical trainer in the area of computer science.I have been training students in various technical topics and core computer science subjects since 2013.I have worked for Oracle as a Software Engineer. Core value of mine is to change lives of millions using technology. I strongly believe that the industrial age idea " Go to school and get a job" is highly irrelevant and absurd in this information age. I conduct seminar and workshops about how a student could train himself and become successful in life using the current technology. I have worked with startups also, I know what is the need of the hour,can help all the students to bridge the gap from college to corporate and make the subject very interesting.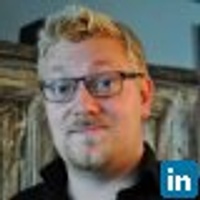 Hire Now
Freelance Administrator developer in Dublin, Ireland
Cloud Engineer / Solution Architect / Kubernetes Trainer
Linux design architect and systems engineer who can also do web development. Just don't try to hire me for a web design job. I know how to make systems talk to each other, keep them secure and running in an automatic fashion. I've yet to learn how to make them pretty.
Hire Now
Freelance Administrator developer in Suleja, Nigeria
Fullstack Developer/System Admin/ Node & Javascript guy
I'm a very open-minded learner and relish the challenge of providing solutions to problems. I see myself as a solution architect, as I try to solve problems around me with my growing skill sets. What can I do for you today ?
Need to Hire a Senior
Administrator
Developer?
Get Started
Are You an
Administrator
Developer?
Get paid while making an impact. Become a Codementor for the next wave of makers.
Apply Now