Not looking for Admin Developers? Find other types of developers:
Hire Now
Freelance Admin developer in Houston, United States
Computer Science PhD (Stanford), expert algorithm design & implementation
I have a PhD in Computer Science and I have extensive experience in scientific computing. I have deep expertise in C & Matlab, and I am also very proficient with PHP, MySQL, Linux, Apache, Excel, and so on. I have completed many projects involving computational modelling, statistical analysis, experimental data analysis, and innovative algorithm design & implementation.
Hire Now
Freelance Admin developer in Belgrade, Serbia
Fullstack WordPress developer / System-Administrator
I am a full-stack web developer who has also worked as a system administrator, WordPress engineer, and web consultant. I've worked primarily as a WordPress developer for the last 6 years, but I also have a strong background in the system administration of Linux operating systems.
Hire Now
Freelance Admin developer in Esch-sur-Alzette, Luxembourg
Sysadmin DevOps contractor
Over 20 years of experience in IT. Currently working as a DevOps on Linux and private cloud (VMWare)
Hire Now
Freelance Admin developer in East Barsham, United Kingdom
Experienced full-stack developer
Hi, I'm currently one of the main developers for a small branding consultancy. My responsibilities include full stack web development across a range of technologies, but mostly focusing on php. Primarily I tend to work as a wordpress developer, but I have also worked with Laravel, Magento and React. I also set up and currently maintain the company server, running both a mailserver and webhosting for multiple websites. I have some experience in database design and have experience in building Android applications. Primarily the biggest skill I have brought to the company is a keen eye and the ability to quickly pick up new technologies in a high pressure scenario. I am completely self taught.
Hire Now
System Administrator and DevOps at Evolve Media, LLC
A Linux System Administrator with years of experience building and maintaining environments on private owned hardware, virtual machines and Cloud computing providers like AWS. I can take your code from your git repo running on that local VM, Vagrant or Docker box to a full size full scalable service running on the cloud with everything in between so you don't worry about infrastructure and just keep on building your great apps, or do You want to build it yourself, that's great I also love to share the knowledge I can talk you trough all the process and let you know of the corner cases, tips and tricks I have learned working with big multinational companies.
Hire Now
Freelance Admin developer in Ashburn, United States
Astrophysicist and coder
I'm a master student in physics and have more than 15 years of experience with coding in various programming languages, mainly on GNU/Linux. I also have administered small scale mixed Linux and Windows networks. My current interest are in simulation methods for astrophysics.
Hire Now
Freelance Admin developer in The Hague, Netherlands
Composer, musician and programmer. Developer of in-house SproutCore applications.
Hire Now
Freelance Admin developer in Bucharest, Romania
Network and System Engineer
I am an experienced network and system engineer/architect with 20+ years of experience dealing with complex and heterogeneous environments
Hire Now
Freelance Admin developer in Toronto, Canada
Full-stack Freelance Developer
I'm a full-stack web developer who's been working in the industry for over 10 years. I'm a true polyglot developer, having lead/architectural experience with a wide variety of tech stacks, from Python/Django, Ruby on Rails, Node (express.js/koa) on the backend, to Angular.js, React and Ember.js on the frontend. I spent 7 years in the animation industry as a Web Software Architect, building internal applications to help studios manage their production pipelines. Since leaving that industry, I've been consulting mostly with start-ups to help turn their MVP into a solid foundation and scale their tech to a fully fleshed out product. I also spent 6 months as an Instructor at a code school called Bitmaker and absolutely loved the experience. I love sharing my experience with others. Feel free...
Hire Now
Freelance Admin developer in Minot, United States
Full-Stack Web Developer & Hybrid Mobile Developer (Ionic 1 / 2 / 3 + Angular 1 / 2 / 4) | Previously: Senior Software Engineer @ SmartThings / Samsung
Web (JavaScript, Python, Django, Angular) & Mobile Developer (Swift iOS, Hybrid Ionic, etc) passion for building awesome apps that wow. Also have experience teaching command-line tools, Git + GitHub, JavaScript to over 200 engineers at large corporation. Really enjoy teaching programming & application development to anyone looking to become a developer. More Projects can be found on my GitHub: https://www.github.com/northDacoder Languages & frameworks I have experience with: Python Django Javascript jQuery NodeJS AngularJS MeteorJS UnderscoreJS PostgreSQL MySQL Front-end Design: HTML5 Twitter Bootstrap Foundation CSS3 Responsive/Adaptive Design Media Queries Mobile UI Design Mobile Development (Native) iOS 9 + Swift 2.1 Mobile Development (Hybrid)...
Hire Now
Freelance Admin developer in Bertrange, Luxembourg
I'm a proven Systems Engineer / Architect, passionate about solving IT challenges.
I'm autodidact minded by nature always striving for solving challenges and hunting more knowledge through experience and certifications to reach a high level of expertise.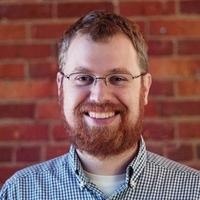 Hire Now
Freelance Admin developer in Greenville, United States
Full-Stack Software Engineer
I am an experienced full-stack software developer, primarily in Django development for web applications. I lead a team at a custom software agency in the South East of the US.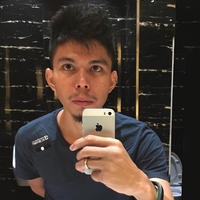 Hire Now
Freelance Admin developer in Bacolod City, Philippines
C# | Javascript | PHP | Python | Objective C | AWS | NodeJS | ASP.NET | Linux
Hi! My name is Clark, I started coding since I was between 10-12? I can't even remember. It started from editing Game files to enabling cheats to making my own game private servers. Now I'm 25, a full stack software developer. Though I have still so much to learn! I'm pretty sure I have a thing or two of knowledge to share with you, never stop learning!
Hire Now
Freelance Admin developer in Cairo, Egypt
Software Engineer
Seeking more challenges, building tools for good, loving new startups and hackergrowth ideas
Hire Now
Freelance Admin developer in Târgu Mureş, Romania
Highly rated full-stack GDE expert, API/Javascript/jQuery/PHP/MySQL coach, experience in scalability. Among top users on Stackoverflow (103k reputation) and Google Developer Expert (GDE).
Full-stack engineer for over a decade(13+yrs). 3 yrs experience in online mentoring and consulting, I possess coaching skills that enable much more effective dialogue, lots of sessions completed, and great reviews as you can see on my profile. As a technical engineer, and head of scalable cloud applications, I've completed various projects, large scalable sites/SaaS solutions. I have over 13 years experience in APIs, PHP, SQL, MySQL, Javascript/jQuery, Scalability, Redis, Memcache, Riak, Beanstalkd, and strong DevOps skills. Yii Framework/Laravel advocate a love working with RESTful services. I am experienced in query optimizations where I had achieved great results on MySQL. Among my other abilities there is also the rapid abilities to debug or troubleshoot a particular problem. Choose ...
Are You an
Admin
Developer?
Get paid while making an impact. Become a Codementor for the next wave of makers.
Apply Now