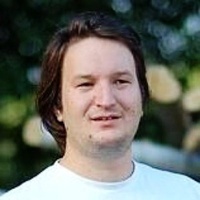 Adi Roiban
Developer and cook. I am specialized on server-side, behind the scene, seamless and automated products. I develop multi-OS server-side on-premise secure data transfer software based on automated processes and TDD. I am a software automation geek.
$20.00
For every 15 minutes
Searching for the balance between work and life. Currently leaving and working in a small town from a small island in the Canaries. I am the product manager for a multi-OS server-side on-premise secure data transfer solution. I have a full background of the server-side and computer networks landscape. I started as a system administrator and quickly moved to network engineer. Once I got familiar with computer networks (and the Internet) I switched to doing software development for secure network based applications.
I have contributed to the Twisted project in the last years with patches for the SSH, SFTP, FTP and HTTP parts. I am one of the core developers doing code review for the pull requests sent by others. I have also helpes with the infrastructure work for the project. Ex switching from SVN to Git.
2014
Client: Open Source Comunity
I have introduced Eduroam to the Romanian universities.
Circle-CI 2.0 for Open Source Projects
See how to use Circle-CI to run the tests for your Linux and macOS open source project.
Average Rating
5.0
(4 ratings)
He is perfect in doing his job. He has completed my work quickly and has a good knowledge of Selenium and Web.
Adi was able to help me understand what was wrong in my multithreaded Python code and also gave me his recommended implementation. I highly recommend him for helping to check your Python.
Adi was very helpful and knowledgeable regarding the task.
Adi is very knowledgeable about testing and was easy to work with. I will definiitely work with him again.