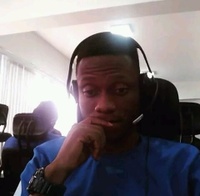 Ademola Raimi
A professional and very versatile software developer with a knack for problem-solving. Experienced in developing innovative solutions.
Model-View-Controller (MVC) Explained Through Ordering Drinks At The Bar
This visual tutorial will help you understand the concept of Model-View-Controller.
How I went from programming with a Nokia feature phone to working for an MIT Startup
In 2012, I was just a village boy from Nigeria who had nothing but a dream and a Nokia feature (J2ME) phone. Today, I'm a 19 year old Android developer who has worked on over 50 apps and currently...