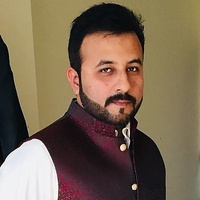 Adeel Mughal
Full Stack Backend, Frontend Developer, PHP, Codeignitor, Magento, Wordpress
For every 15 minutes
I am a Pakistan-based freelance Magento and PHP web developer with over 8 years' experience in web development. During that time, I have worked on projects for different clients and companies. I do the majority of my work for World Wide clients and agencies, and as such, I cannot list the work in my online portfolio. Please contact me if you would like more details about some of the agency work I have done. My aim and objective have always been to be a KeyStone. Always wanted to be the part of the success of every part of the work I belong to. To make a success I prefer myself to get utilized to the maximum with my skills, experience, and ideas. Always want to be part of the system where I can be valued more than an asset! Self Motivated, but love to keep everyone motivated. Maybe a failure sometime but haven't learned to give up. I'm happy to offer you magento services including Magento 2 Development,Magento Responsive Theme Creation, Multilingual Magento Store,Multistore with/ without same domain, Magento Upgrade Service,Magento Extension Development, Marketplace in Magento,Magento Enterprise B2B Solution,Magento Debugging and Troubleshooting Services, Magento REST API Integration, Downgrading Magento Enterprise to Community edition,Magento Managed Service, Magento Speed Optimization,Magento Search Engine Optimization for Online Stores,Ongoing Magento Support
Designing, Development, Integration
Designing, Development, Integration
Github repositories
commonfunctions
PHP Common Functions for Web Development
Choosing an OS: CentOS, Ubuntu, Debian, FreeBSD, CoreOS, or Windows Server
Choosing an OS for your server can be difficult. You're aware that it's important to choose a stable OS, and you may be confused by the different available operating systems and their features. In this article, I'll discuss the key differences on the server operating systems offered.
Average Rating
5.0
(9 ratings)
Great guy. Solved problem quickly. Highly recommend.
Adeel was extremely helpful and I will ask for him again.
He was very helpful and patient given I wasn't entirely certain how this processed worked. Ultimately, he was able to help me find the problem and resolve my PHP issue!
Got help with Multisite issue. It got solved. Thank you sir! :)
Adeel took an extremely slow website and optimized it - the page load time is now 1.7 seconds! Again, he was extremely knowledgeable and willing to help - thanks Adeel!
extremely knowledgeable and helpful. Ready to "think outside the box" & find a solution in any any environment. Highly recommend!
Adeel was very helpful. We were able to solve the problem fairly quickly.
I hired Adeel for a freelance job and he was excellent. He followed instructions and was quick and knowledgeable to implement changes. I would definitely work with Adeel again.