Find a mentor

Web Programming

Mobile App Programming

Programming Languages

Data Science /Engineering

Database /Operations

Others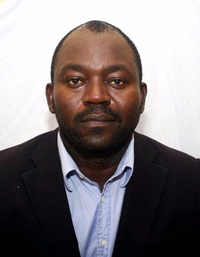 Adedeji Kadri
Full stack Python/PHP developer with over 15 years of experience developing with various stacks
I am an experienced full stack application developer with over 15 years experience working on large ecommerce projects and intranets for large corporations across diverse OS, language and Database platforms like, windows and Linux, PHP,Python, MYsql, Postgresql. I provide comprehensive Software architecture expertise to teams, businesses, operations and technology groups to build flexible, resilient, scalable, and high-performing systems. I advise and help to execute alignment of business goals with current and future architecture. I Work in strategic partnership with business, operations and technology groups to deliver architectures within budget, timescales and constraints. I have always invested time and effort in core skills for building software and this approach has seen me pick up new skills quickly and succeed on challenging projects many times. I lead and mentor lots of budding and accomplished developers and business analyst. I enjoy all the challenges this industry offers; delivery, leadership, technology, customer satisfaction, innovation and on-going learning.
I have lead teams to built intranets, ecommerce site, payment systems integration etc
MySQL Indexes Demystified
Confused about indexes? Read more to have MySQL indexes demystified.