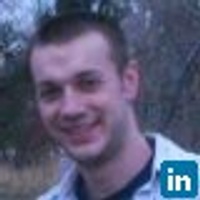 Adam Gedeborg
Senior Software Engineer, Music Technologist
$10.00
For every 15 minutes
I am a Software Engineer and Web Programmer with over 10 years of development experience. I have created or helped in the creation and maintaining of many websites and applications. In high school I won in several international website competitions. Website creation is a passion, almost as much as playing the piano and improvising songs. I'm married with four children.
Humor as a Service - Prank your friends by sending a bunch of puns to their cell phone in rapid succession.
2016
Client: Dragon Playground, LLC
Create, Share, and View your personal stories anywhere, created with your own text, images, and voice!
2012
Client: Dragon Playground, LLC
Start with a pre-defined or randomly generated drawing and finish it! Your imagination is the only limit! Send challenges to your friends to see how well they can finish drawings too!
2017
Client: Dragon Playground, LLC