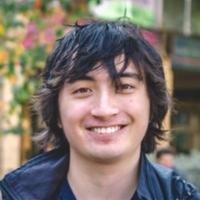 Full Stack Web Developer of 6 years, Programmer of 8 years
Folding Promises in JavaScript
Functional programming is all about transformations. For the actual transformations we use things called transformers. Transformers are typically implemented as pure functions that takes an input...
Switching From React To Vue.js
Thinking about a switch from React to Vue? They're similar beasts but with a few key differences. In this article I'll explain the differences so you're ready to jump in to VueJS and be productive.
How to interview your interviewers
My name is Aline Lerner, and I'm co-founder and CEO of a company called interviewing.io (). I'm an engineer by trade, have run recruiting at TrialPay and Udacity, and have written a lot of stuff on...
2 Years as a Codementor
This is how I reached 1000 sessions on Codementor.
Vue.js Is Easier To Learn Than jQuery
jQuery is simpler to write if you already understand the DOM API and Javascript well, but it's not exactly easy for beginners. Here's why Vue.js might be a better alternative.
5 things about programming I learned with Go
5 things about programming that I learned with Go - an interesting language that encourages to tackle problems in a different way.
How a Spur-Of-The-Moment Decision Got Me over 1.1k Upvotes on Product Hunt
Our product, Topol.io, an email editor that lets anyone create beautiful email templates, was a surprise sleeper hit. Here's our story.
SQL Tutorial: How To Write Better Queries
This SQL post will explain query processing, the importance of query optimization, and query tuning.
High-performance webpack config for front-end delivery
Supercharge your website in as little as 15 minutes!
How I Built a Tracking Tool that Monitors Websites While Moonlighting From My Day Job
You don't need a degree in computer science or prior experience in order to build something valuable. It's never too late to start coding.