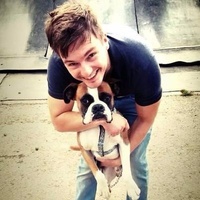 Adam Davies
Web Entrepreneur and Developer
$15.00
For every 15 minutes
Hi, I have been building websites and web applications for businesses for the past 5 years. I have plenty of experience building Wordpress themes from scratch and also building custom applications for dedicated purposes. My main skills are HTML, CSS and PHP.
I have been building Wordpress themes for clients for the past 4 years. It is my CMS of choice and I take full advantage of custom post types and the easy integration of custom page templates.
I have been creating things in PHP since the beginning of my web development days. Don't get me wrong, when I first began I used it for very simple purposes and created some horrific code but years and lots of projects later. I can now bend PHP to my will.
HTML/CSS is where I started my web learning experience just like a lot of other developers and this still feels like home when I am creating a simple website for a client.
Why I created and launched Roadmap, a community where makers share their projects and progress
In this article, I'd like to share my experience of launching projects before they were 100% ready, making mistakes, and why you shouldn't get too hung up on trying to be unique!