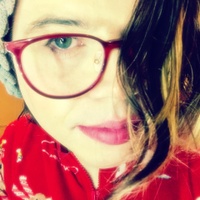 Ada Lovecraft
Creative Technologist with Pink Hair. Ex-Conformist.
$30.00
For every 15 minutes
I write code. A lot of it. And I've been doing so since I taught myself BASIC on an Atari 400 in the late '80's. I designed and wrote the games that were unveiled a long side of the world's largest arcade cabinet at E3 2016. Watching people play them was one of the best moments of my life. And I want to help you have that moment too.
I've been writing JavaScript since it was released on Netscape Navigator v2.0 over 20 years ago. I've followed it's path from infancy to the full-blown powerhouse that it is today. I have contributed to the code repositories of all the major open-source frameworks (including Ionic, Famo.us, Angular, and react), have a stack overflow in very good standing, and am an active member of the Phaser.io, p5.js, and open-frameworks communities. However, I don't particularly know how to use jQuery. I'm sure I could figure it out, but I'm too busy implementing Inverse Kinematics using nothing but basic geometry and canvas rotations.