Not looking for Activity Developers? Find other types of developers: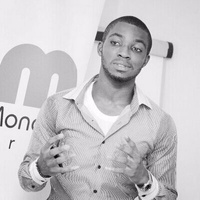 View Profile
Freelance Activity developer in Lagos, Nigeria
Android developer with 6+ apps!
I am an Android developer and my portfolio includes the official Android app for one of Nigeria's most popular TV game shows amongst other apps like a photo (and shot video) sharing app built upon Firebase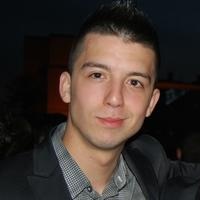 View Profile
Freelance Activity developer in Milan, Italy
300+ sessions, 100% positive rating, Android/Java developer & tutor
★100% positive ratings in 300+ sessions/offline jobs. *Never* had an unsatisfied client.★ If I cannot solve your problem, you will get a FULL refund. So there's absolutely no risk for you. Able to help you learn, debug, find errors, refactor, teach you best practices, explain concepts, teach you shortcuts and improve your overall programming knowledge. Have helped over 100 distinct people here on Codementor in about 1.5 years that I've been here. Simply love programming, very proficient in multiple languages including Java, C, C++, C#, PHP, Pascal, Javascript, Python etc. Enjoy programming for Android as well as back-end of websites in Laravel / Django. Have more than 2 years of experience working in a professional IT environment. Currently working as a Software Engineer in a company cal...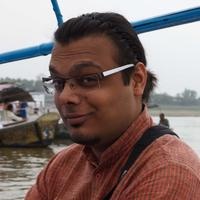 View Profile
Freelance Activity developer in Gurgaon, India
Expert Android Dev. Speaker at GDG New Delhi. Android Instructor. Community Builder
Android developer for more than 8 years working on building great apps. Speaker for GDG New Delhi and helping them building up the developer community in Delhi/NCR
View Profile
Freelance Activity developer in Western Springs, United States
Android Developer
I am an experienced Android Engineer. I have worked with some of the best and brightest in the industry, and some of the biggest name companies in a wide variety of industries. From major hotel groups to the biggest names in the news industry, from the largest movie theatre chain in the country to the biggest name in home entertainment. I'm a big fan of keeping apps simple and clean. I also believe in rapidly developing a product to get it to market sooner rather than later. Above all, I love helping people achieve their goals. Feel free to reach out and see if we are a great fit.
View Profile
Freelance Activity developer in Thane, India
CTO at Urbanity | Enterprise Web & Mobile Application Consultant | Ex-Wikipedia, Google | Amongst NY Observer's Top 20 Technologists Globally
I create strategic solutions for complex technology products and challenging business problems. I am an innovative technologist with 10+ years of experience in delivering outstanding results for an illustrious clientele. I was recently honoured to be featured amongst the Top 20 Technologists Globally by The New York Observer. Specialties: E-Commerce, CMS, API Integration, Technology Strategy, Mobile markets, Agile Development
View Profile
Freelance Activity developer in Toronto, Canada
An Android Expert with a range of experience at Development Studios, Banks and Start-ups.
I am a end-to-end Android specialist with over 6 years of experience building Android apps. I can dive into development with a distributed team, absorb and refactor an existing code base, and even build a medium - large scale production app from the ground up. My development expertise includes networking, secure payments, analytics, security (bot protection), dynamic notifications, custom interfaces and material design presentation.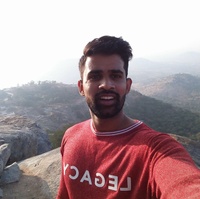 View Profile
Freelance Activity developer in Bengaluru, India
Co-Founder at Digiapes
Hey all - I've been developing android application for 4 years and love teaching, whether it is your first time, you're looking to pick up a new skill, or keep up with the latest technologies. I'm happy to advise also on the best courses to take, how to establish your career, what technologies to learn next, and how to get your first application or company started.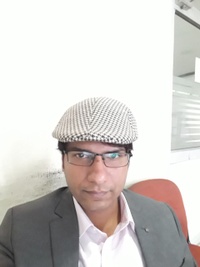 View Profile
Freelance Activity developer in Chandigarh, India
Mobile Application Developer
I am a computer professional for more than 10 years and working on mobile application development in android and ios platforms for the past three years.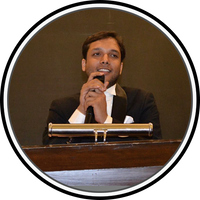 View Profile
Freelance Activity developer in Jaipur, India
Android & Design Lead at MoldedBits Technologies Pvt. Ltd.
Android Ninja, Overall 5 years of product developement experience. Polyglot, have written production code in C++, Python, Kotlin and Java. All 5 star ratings till now, not even a single unsatisfied client. I give a FULL REFUND guarantee if I am not able to solve your problem. My personal products website http://rrapps.in Developer Story https://stackoverflow.com/users/story/1107755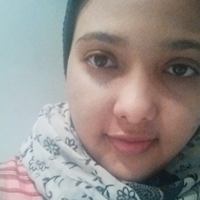 View Profile
Freelance Activity developer in Villejuif, France
Software Engineer at Microsoft (Android, Java, Clojure and Haskell developer) - My Work on Github : https://github.com/chemouna
I'm a Software Engineer at Microsoft (Previously Lead Software Engineer at Blablacar), I'm an experienced Java and mobile developper with more than 5 years professional experience, primarily in Java and Android development and I also have experience writing backend applications with Clojure and a little bit of Haskell. My specialties are creating mobile application, debugging, software design, refactoring legacy code, creating unit and functional tests, automating builds and deployments specially for mobile apps. I am a professional engineer with a master's degree in Computer Engineering. I love functional programming whether with Haskell or Clojure and also have a lot of experience developing Android apps.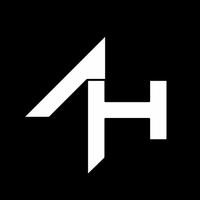 View Profile
Freelance Activity developer in Thane, India
Expert Full Stack Developer
Web designer since 2010 and Android developer since 2012. Have been working on HTML and Wordpress websites ever since I started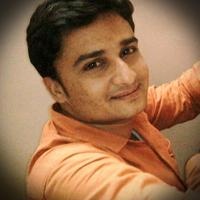 View Profile
Freelance Activity developer in Vadodara, India
Android developer having 5+ years of experience
I have worked on various mobile platforms with Excellency. I have more than 5 years of experience. My Area of skills are for iphone/ipad/Android development. I have worked on application of different types, and working with various web services and databases has always been great experience. Android Skills: Advanced UI Design , SQLlite, Google Map Api1, Api2, Api3, In App Billing, Facebook Api, Twitter API, Json, QR Code, Background Service, GPS Service, Bluetooth Integration, Admob, Push Notification, FTP Server API, Photo Gallery, RSS Feed Reader, Eclipse, Android studio etc I promise following things. - Respond as quickly as possible. - Will keep deadline and high quality delivery. - Profitable business with you. - Bug free warranty. Thanks!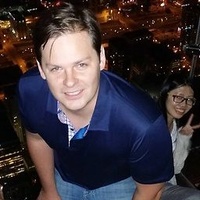 View Profile
Freelance Activity developer in Fargo, United States
Mobile Developer, native iOS+Android. Mobile life!
I am a professional software developer who has been writing Android code since 2010. I have a Bachelors in Computer Science, and have been coding since childhood, circa 1996. Code can be fun, and it can be done right. If there's anything I can hope to teach people, it's that there are definitely wrong and right ways to write code, and design architecture. When it's fun, elegant, readable, all the good things, coding can be extremely fun and gratifying. When code is un-professional, un-maintainable, un-readable, and un-enthusiastically received, it can be brutal. Avoid this at all costs.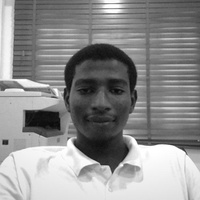 View Profile
Freelance Activity developer in Suleja, Nigeria
Software Engineer with extensive experience in Mobile Development - Checkout my portfolio http://lethalskillzz.com
I am a forward thinking, results-driven, customer-focused and analytical Senior Software Engineer with extensive experience in mobile and full stack development with database analysis and design. Besides strong backend development skills, I do not only have good in design and integration problem- solving skills but also skills in developing business plans, requirements specifications, user documentation, and architectural systems research. ----------------------------------------------------------------------------------------------------------------------------------------------- Codementor rules that i live by: 1. If I can't fix your issue, you'll get a refund. 2. Unless its a 15min free session, doesn't have to be in a hurry to start the timer. Let's do quick code review and the we ...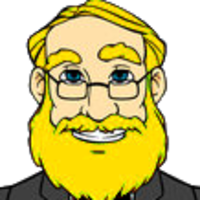 View Profile
Freelance Activity developer in Chicopee, United States
I haven't had a dissatisfied client yet
MS in Computer Science with over 12 years of professional experience from IBM to startup founder to freelancer with a lifelong ♥ for coding. I've published two IT books; expect excellent communication skills and professionalism.
Are You an
Activity
Developer?
Get paid while making an impact. Become a Codementor for the next wave of makers.
Apply Now