Not looking for Activesupport Developers? Find other types of developers:
View Profile
Freelance Activesupport developer in Phuket, Thailand
I help business with their tech
I have been a developer basically all my life. Started early in high school with programming games on my calculator, studied computer science and after graduation made my career as a developer. I worked for small startups and large coorperations. I always loved helping out my colleagues and figuring out complex problems. Whenever a nasty bug was resolved it put a smile to my face. I use Ruby on Rails on a daily basis and know my way around. On the side I have been coaching this wonderful technologies to newcomers. It's alwqys great to see technology through the eyes of someone else.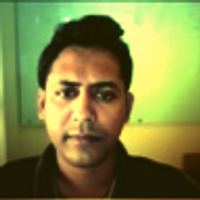 View Profile
Freelance Activesupport developer in Kolkata, India
Passionate Ruby/Rails/JS and React/Redux developer
I am a freelance web developer working out of India. My weapons of choices are : HTML, CSS, Javascript, SQL, Ruby, Ruby on Rails, React JS. I literally spend as much hours as possible every day on coding.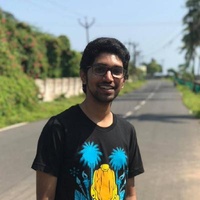 View Profile
Freelance Activesupport developer in Toronto, Canada
Passionate about writing, debugging and securing the code.
I'm Lalith, working as a Software Developer at Shopify. I'm another TDD based software guy worked with a lot of startups and learnt a lot of technologies. I'm good with development and security being able to think out of box for security issues. I'm Rails guy and would love to work on backend services infrastructure and optimisations. I eat, sleep and code daily. Visit my github profile for more details: https://github.com/lalithr95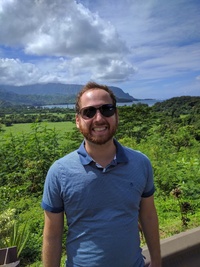 View Profile
Freelance Activesupport developer in The Bronx, United States
VP Engineering, Publicis Media
Aspiring polymath, big picture generalist with extensive full-stack software development experience as well as a generous helping of soft skills, business acumen and the irreverent hacker spirit. Favorite language: Ruby. Prefers free-wheeling workplaces with ping pong and/or foosball tables. Focus on attention to detail and communication, promiscuous pair programming, non-dogmatic agile practice, radical simplicity, ad-hoc refactoring, continuous integration, democratic dev ops, lean structures, and self-aware honesty in the pursuit of constant self-improvement.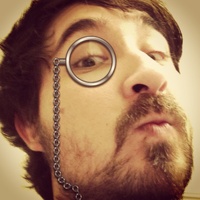 View Profile
Freelance Activesupport developer in Denver, United States
Software Craftsman
I'm a software developer (generalist / polyglot) who is devoted on learning and educating cutting edge technologies. I have over 12+ years of industry experience with design, development and system architecture. I have a strong background in web application development, yet recently proficient in crafting iOS apps. Majority of my experience has been in business applications, from large complex enterprise systems to smaller sophisticated tools for small businesses. Available to assist with any sized project or issue you have!? Reach out anytime day or night!
View Profile
Freelance Activesupport developer in Newburgh, United States
Ruby on Rails expert
Experienced manager, software developer and writer with a strong focus on satisfying customer needs. My most recent focus has been on on Ruby on Rails, but I have experience with a wide variety of programming languages and applications. I also have substantial experience in remote consulting and distributed teams as well as documentation and customer service skills. I have contributed nearly 250 commits to Rails, publish the popular A Fresh Cup resource blog, and have managed teams from 2 to 50 developers.
View Profile
Freelance Activesupport developer in Krakow, Poland
Full-Stack Programmer
I specialize in designing and building high quality and secure custom software with a user-centric focus. I am my QA team, carefully reviewing both my own and coworkers code. I was born in Unix. Now I live in ES2015 and Ember on Rails. I am a software engineer with the expert level of client side technologies. I love typography and color theory but don't ask me why I'm not a designer. I wrote a book ISBN #9781782160205.
View Profile
Freelance Activesupport developer in Andover, United Kingdom
Ruby on Rails developer
Seven years commercial development experience, working on over 30 web applications and configuring and managing and maintaining 20+ production servers. Previously built and managed a 15 strong team of developers. Encountering a myriad of challenges all unique to their industry, I use my strong knowledge of patterns and principles to break them apart and deliver solutions. Combining technical ability with a strong product intuition, I pride myself on rapidly delivering product increments that are well tested and extensible.
View Profile
Freelance Activesupport developer in San Francisco, United States
Veteran Ruby developer with 10 years of experience.
I've been building new Ruby applications (and fixing existing ones) for about ten years now. If you have a really frustrating problem that you just can't seem to get past please reach out so I can help you move on to more interesting work.
Need to Hire a Senior
Activesupport
Developer?
Get Started
Are You an
Activesupport
Developer?
Get paid while making an impact. Become a Codementor for the next wave of makers.
Apply Now