Not looking for Activemq Developers? Find other types of developers: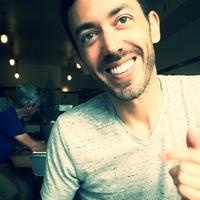 View Profile
Freelance Activemq developer in Sacramento, United States
Infrastructure Architect at iPyxel Creations
ActiveMq is my new favorite pubsub/queue broker.
View Profile
Freelance Activemq developer in Seattle, United States
Full-Stack Developer, Architect, Designer, and Agile Trainer
I have 20 years experience as a full-stack developer, architect, and designer. I cofounded a company that specializes in cloud-based mobile apps for the enterprise. I've trained and coached hundreds of Fortune 500 technical employees in software engineering best practices, tooling, and agile best practices. I've also taught Java and C programming at University of Washington, Seattle. I've designed, developed, and distributed apps using platforms and frameworks such as Java SE, Java EE, iOS, and Android. https://johnboyer.me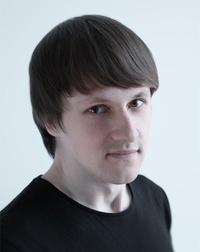 View Profile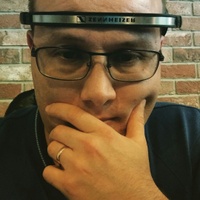 View Profile
Freelance Activemq developer in Tver, Russia
Researcher, IT entrepreneur & software engineer
Professional software engineer and computer scientist with over 9 years of hands-on experience developing enterprise applications using JVM based languages such as Java and Scala and a variety of databases, both relational and NoSQL. Experienced in working in agile environments, both Scrum or Kanban. Love using Ruby for quick prototyping and Python for scientific work. Supported local IT community. Ph.D. in mathematics.
View Profile
Freelance Activemq developer in Fort Wayne, United States
backend software architect and engineer, Hibernate committer, open source developer
Brett is a lead engineer at Walt Disney Studios, providing backend architecture and software engineering for Movies Anywhere (moviesanywhere.com). He also owns 3RiverDev.com, providing enterprise software engineering and nonprofit tech consulting. In addition, Brett is the founder of Donation Spring, a story-focused, low-cost online donation system easily installed directly on your church or nonprofit's own website. Brett is devoted to open source software and previously enjoyed a career at Red Hat. He is one of the core developers and committers of Hibernate ORM. He is also the former project lead of Artificer, an open source repository that manages software artifacts, metadata, and relationships. In addition, he contributes new features to Apache Camel, Red Hat JBoss Fuse, Infinispan Da...
View Profile
Freelance Activemq developer in Berlin, Germany
Experienced Java developer and DevOps specialist
I'm a Java developer with over 10 years experience. Familiar with other languages such as Python, Ruby, and Clojure. I can support also with DevOps topics, automation, build and deployment, cloud and containers.
View Profile
View Profile
Freelance Activemq developer in Lagos, Nigeria
Full Stack Software Engineer (Java, PHP, SQL & Web 2.0)
I am a full stack software engineer with vast experience in web development (using HTML, CSS, JS, PHP, Drupal & Java - Spring MVC), API development (Java, Camel, Spring, PHP, Laravel) and back-end services and processes mainly in payment processing and security. I focus mainly in figuring out simple solution architectures for seemingly complex problems as well as in writing clean codes.
View Profile
Freelance Activemq developer in Cairo, Egypt
Solution Architect at KnowledgeNet
Specialties: Developing financial softwares for capital market domain using Java technologies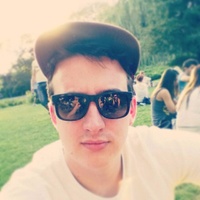 View Profile
Freelance Activemq developer in Belgrade, Serbia
Project Manager at HTEC Group
Posses expertise in OOP well designed software development having experience working in both large and small scale projects. Familiar with entrepreneurship, as well as in leading a team in software development in all stages. Working towards perfection every step of the way. Keen on following statistics and user input.
View Profile
Freelance Activemq developer in Ashburn, United States
Founder at The Amauta Foundation, CEO at INTICO Holdings LLC
I am natively from the San Francisco Bay Area and have over 16 years of experience in the finance and technology industries. I attended the University of California, Berkeley from 1991 to 1996 where I studied Electrical Engineering and Computer Science. In 1996, I started as a technology consultant where I was able to use my software and hardware technology skills in various sectors. In 1997, I held a technology position with Barclays Global Investors and was involved in many strategic projects and roles during a time when Barclays Global Investors grew to become the largest asset manager in the world with over USD 1.7 trillion in assets under management. During this time I held many positions covering technology and business operations in trade operations, global trading systems, architec...
View Profile
Freelance Activemq developer in Melbourne, Australia
Full stack web developer
I have over a decade of experience in developing web applications mostly with Java and Javascript. I have solid understanding of the fundamentals of web applications which means I can quickly get up to speed on new or unfamiliar frameworks and libraries and along with my methodical approach I am able to get to the bottom of even the most tricky bugs.
Are You an
Activemq
Developer?
Get paid while making an impact. Become a Codementor for the next wave of makers.
Apply Now