Find a mentor

Web Programming

Mobile App Programming

Programming Languages

Data Science /Engineering

Database /Operations

Others
Aleksandar Pavic
Web appication developer, PHP, CakePHP, Wordpress, Javascript, Jquery, Ruby on Rails, Redmine, C#, MySql, Microsoft Sql, Linux server administration,
For every 15 minutes
I have 15 years of experience in IT with degrees: MsD in Product and Service development, (Industrial engineering), BsC in IT, (electrical engineering), computing and automation, computer sciences and information technology. Before contacting me, unless you have enormous budget, it would be good for you to get some formal degree in IT (3-5 years of education), which guarantees that you understand merely basics of: - computer hardware - domain names and hosting - client-server architecture - source control management - SQL/RDBMS systems - object oriented programming - MVC concepts (for web) Because otherwise you probably won't understand what am I talking about... Good place to start is my book on Redmine https://www.packtpub.com/big-data-and-business-intelligence/redmine-cookbook It will help you and your IT team get more organised, store your code on git/github or svn, properly use issue-code relationship, perfom SCRUM, reduce time required for new projects. Maintain better relations with clients... About me: Currently employed as Department Head of IT Services at "Informatika" providing IT Services IT Product and service development specialist. Redmine administrator and implementation specialist. Management in IT: project management, procurement management, product management, infrastructure management, IT strategic management, business process development, IT security, redmine IT Development specialties: javascript, jquery, .NET, PHP, CSS, cakephp, symphony, MVC, vmware, ubuntu, apache, mysql, microsoft sql, C#, XML IT Administration: Netowrk security, firewall zones, antivirus, MSSQL, MSSCM, Linux, Ubuntu, Apache, Tomcat, MySQL, PostgreSql, VmWare, ProxMox, HyperV, Redmine, PHP, Cpanel, Plesk
Average Rating
5.0
(6 ratings)
Excellent problem solver!
Great and very professional mentor. I highly recommend him. Great overall experience and solved my problem quickly.
Great mentor...Knows his tools and know how to handle a newbie like me.
Awesome mentor. Very helpful, skilled and easy to talk to.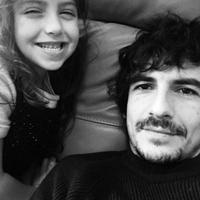 A very pleasant and skilled mentor. 5stars!
Aleksandar has given me a outstanding support solving the issue in a short time.