Aleksandar Pavic
Web appication developer, PHP, CakePHP, Wordpress, Javascript, Jquery, Ruby on Rails, Redmine, C#, MySql, Microsoft Sql, Linux server administration,
For every 15 minutes
I have 15 years of experience in IT with degrees: MsD in Product and Service development, (Industrial engineering), BsC in IT, (electrical engineering), computing and automation, computer sciences and information technology. Before contacting me, unless you have enormous budget, it would be good for you to get some formal degree in IT (3-5 years of education), which guarantees that you understand merely basics of: - computer hardware - domain names and hosting - client-server architecture - source control management - SQL/RDBMS systems - object oriented programming - MVC concepts (for web) Because otherwise you probably won't understand what am I talking about... Good place to start is my book on Redmine https://www.packtpub.com/big-data-and-business-intelligence/redmine-cookbook It will help you and your IT team get more organised, store your code on git/github or svn, properly use issue-code relationship, perfom SCRUM, reduce time required for new projects. Maintain better relations with clients... About me: Currently employed as Department Head of IT Services at "Informatika" providing IT Services IT Product and service development specialist. Redmine administrator and implementation specialist. Management in IT: project management, procurement management, product management, infrastructure management, IT strategic management, business process development, IT security, redmine IT Development specialties: javascript, jquery, .NET, PHP, CSS, cakephp, symphony, MVC, vmware, ubuntu, apache, mysql, microsoft sql, C#, XML IT Administration: Netowrk security, firewall zones, antivirus, MSSQL, MSSCM, Linux, Ubuntu, Apache, Tomcat, MySQL, PostgreSql, VmWare, ProxMox, HyperV, Redmine, PHP, Cpanel, Plesk
Nowadays javascript is huge. Considering that somebody knows everything from Javscript is impossible, as a matter of fact, javascript in it's basic form is rarely used, there are hundreds of libraries and frameworks, all having their own pro's and cons. I've been involved in multiple projects, and various different kinds of projects. Once one company planned 15 weeks of development, since they had some magasine editor done in javascript, and they planned to re-do it from scratch, because as time went buy, and people used editor, it was becoming slower and slower. I fixed their problem in 1 minute, telling them, hey man, you are not clearing events from memory, you just keep re-attaching the same way, and garbage collector can't clean them fast enough... What we did is added one line which cleaned all events, and there was no need to re-do all of editor's functions...
What's there to say about HTML? Yet another markup language... Html 5 really brought in some difference and challenges, after writing the same code for years...
I've done probably over 100 php projects, ranging from small websites to large multi-language, multi-cultural projects with tens of 1000's of users... Alone or part of team... Recently I'm more oriented towards management, but when my teams get stuck I often turn off my skype and start digging into code...
Been working on countless projects. Wrote couple of plugins...
MySQL
- 15 years experience
It's hard to say anything when you worked with it on 100's of servers, 100's of projects over 15 years... Probably if you have problem I already had it and resolved at some point during my career...
Currently I manage department with 2 datacenters, numerous servers, ISO standards, vmware, storages etc...
If you want to contact me for wordpress work, make sure you have SSH access. DO NOT CONTACT ME UNLESS YOU HAVE SSH ACCESS! To migrate wordpress via cPanel, follow this tutorial: http://acosonic.com/tutorials/moving_wordpress_to_subdomain_via_cpanel.html
I use Microsoft Sql server for ERP and betting-odds database with millions of rows, and high-level of mathematical operations. So far it's working in production without errors since 2009 and I love it :)
Implemented Redmine in multiple companies ranging from Janitorial services to large IT oriented enterprises. Wrote a book on Redmine, called Redmine Cookbook, https://www.packtpub.com/big-data-and-business-intelligence/redmine-cookbook wrote Master thesis on Redmine usage in high education institutions, wrote papers on the project management topics. Actively using Redmine and improving experiences of multiple software-development teams, using it in various different workflows and scenarios.
To all of you thinking "git is good and svn is bad", do educate yourself further, and go work on more that 1 project for different companies... Yeah git is "better", but only if you are going to be without internet, oh wait I've not been without internet for longer that 30 mins since 2005... It's also better when you are doing open-source project where people fork your code etc... But in general thay both do same thing, provide trace-ability of work so you can know who did what, and when. When you combine it with for example Redmine, you know also why...
Worked with Apache since 2001, I don't have problems with it, because I always use proven configurations, not following unrated crazy ... tutorials from internet... 1. install blank Linux server (Ubuntu or Centos), Ubuntu preffered 2. install virtualmin 3. install mod security 4. use virtual hosts
Average Rating
5.0
(6 ratings)
Excellent problem solver!
Great and very professional mentor. I highly recommend him. Great overall experience and solved my problem quickly.
Great mentor...Knows his tools and know how to handle a newbie like me.
Awesome mentor. Very helpful, skilled and easy to talk to.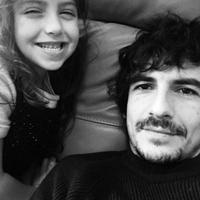 A very pleasant and skilled mentor. 5stars!
Aleksandar has given me a outstanding support solving the issue in a short time.