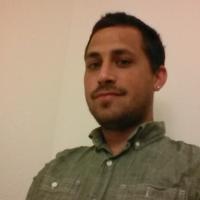 Ron O'Hara
Expert Videogame Programmer
$25.00
For every 15 minutes
*** I am happy to answer questions in the chat for free/tips. I can usually help out in a session durring daytime hours PST or take on Freelance work anytime. *** I have been programming for over 23 years and for over 18 years professionally. Most of my experience is in the video game industry. Ive shipped titles on most of the major consoles since the PS2 era. I consider myself to be an expert with C/C++ as well as C# and .NET. I am very familiar with most types of technologies used in software solutions ranging from simple web clients all the way to complex multi process server systems.
6
C++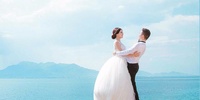 6
C#
Github repositories
FacebookAuthenticator
A windows tool that displays the facebook login page for oauth
Average Rating
5.0
(35 ratings)
Working with Ron was great. He was able to dive into an existing project and help implement TCP communications between apps to exchange commands from a WPF application to a Windows Service. Finished in just under an hour which was a pleasant surprise.
answered timely and sent project 2 hours before due time.
Very knowledgeable in C. Was very fast and effecient and guided me through my issues. Thanks, Ron!
Great tutoring session! Truly helped me understand what was occurring in the code.
He went out of his way completely, for a new user and did it straight from his heart. He helped me patch up a game project that is due tomorrow. He is VERY skilled, and EXTREMELY down to earth. Ron didn't even ask for a tip, or anything at all. I am still in shock, and very appreciative for the help and inspired by his gesture of kindness. I left a tip, and if Ron is able to help you, do the same. He deserves it and more. THANK YOU RON!
Nice mentor and very helpful! Appreciated his insight and guidance.
Great help, pointed out issues that I didn't even see. Was willing to help at the last minute as well.
There is nothing Ron cannot do!
A great one to work with. Very helpful.
VIEW MORE REVIEWS