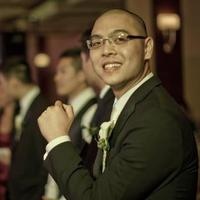 Amos C
Full-stack iOS developer with 10+ years experience
Average Rating
5.0
(46 ratings)
Mar 2018
Amos is very knowledgeable and super friendly. He patiently listened to my problem and offered solution quickly. Highly recommended! Will definitely use again.
Dec 2017
Amos works diligently and accurately.
Great work. Thanks for your effort on this.
Nov 2017
Experienced, accurate and intelligent work.
Oct 2017
Fantastic mentor! Explained all code we worked on so it made sense.
Excellent understanding of my needs and an xCode / Swift expert!
Awesome, patience, knowledge and brilliant explanations.
My first Mentor on here and helped me solve a problems, find bugs. Thank you very much. Very quick to respond.
Very helpful and thorough.
Sep 2017
AMOS IS AWESOME. He puts you at ease with a easy going personality while guiding with focused knowledge.
Amos was very knowledgable and explained everything clearly
Extremely friendly, very professional. Went way above and beyond to help me with my issues. I strongly recommend that you give him a shot at solving your problem!
Amos was a great help! Super-honest and up-front about his technical experience, and had great insights about my codebase after only an hour of pairing. Will use again for future pairing needs.
Jul 2017
Apr 2017
Awesome dude! helped me a lot. Totally recommend him.