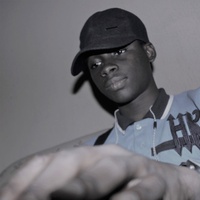 Ayomide Falobi
I have been developing Android applications for quite some time now (5 years) and have gotten a lot of knowledge concerning the field. I also have great knowledge of development with Kotlin. I have built 2 applications which have been published on the Google Play Store, and multiple others, which I have worked on personally and have not published. Apart from my experience, I am also a very quick and efficient developer. I always try to find the best way to solve a problem and avoid as much redundancy and inefficiency as possible
I have been developing Android applications for quite some time now (6 years) and have gotten a lot of knowledge concerning the field. I also have great knowledge of development with Kotlin. I have built 2 applications which have been published on the Google Play Store, and multiple others, which I have worked on personally and have not published. Apart from my experience, I am also a very quick and efficient developer. I always try to find the best way to solve a problem and avoid as much redundancy and inefficiency as possible
7 Third-Party Dependencies Every Android Developer Should Know
So you've learned about Intents, Broadcasts, Fragments, Activities and a whole lot of words that suddenly have different meanings than what you're used to. That's awesome. But what those tutorials...
How I learned Android Development
About me I'm Ace Falobi. When I was still a toddler I always liked to sp end time on the computer and just explore what was on it. By the time I was 9, I had already learned how to wipe a computer,...