Not looking for Access vba Developers? Find other types of developers:
View Profile
Freelance Access vba developer in Johannesburg, South Africa
I would never say I know everything, but I develop many applications on the MS Access platform. Databases for Project Costing and productivity in the Building sector, Comprehensive Asset control and monthly inter-company billing, Salary and wages system, Company Employee travel system, Integrated Concrete mix control system, etc.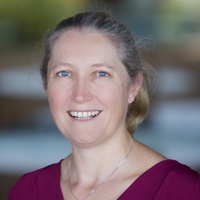 View Profile
Freelance Access vba developer in Hazelbrook, Australia
Freelance Excel and Access Developer
Access database developer for more than 15 years working with large and small organisations and also an awesome teacher and mentor!
View Profile
Freelance Access vba developer in Jerusalem, Israel
Experienced programmer who can clarify things quickly.
I can help you debug or redesign anything, from C# and stored procedures to C++ to C to Python to Verilog to assembly. I started programming seriously at the age of 14, and built a Mandelbrot calculation / display program that worked in parallel before I graduated high school. Since then, I have worked on various web-based projects across the entire stack from database design to front-end display tuning. I additionally studied electrical engineering, giving me an understanding of how the fundamental pieces of computers work. My specialty has recently been database-backed web programming; I have worked for a year or more with each of various versions of MSSQL, Oracle, DB2, PostGRESQL, Access, and FoxPro. My experience cross platform - with MS products, Oracle products, and Open Sourc...
View Profile
Freelance Access vba developer in Carland Cross, United Kingdom
25+ years experience. Expert in Database Design, SQL, PHP, Javascript and GIS
Over 25 years experience as a software developer and database administrator, running my own software consultancy (Geomantics) full time for the past 15 years. Particularly specialise in database optimisation and design, graphics coding, mapping applications and spatial systems generally. I work extensively with Javascript (jQuery), SQL and PHP on a daily basis.
View Profile
Freelance Access vba developer in Maceió, Brazil
Experienced mechanical engineer with diverse programming and algorithm development capabilities
I am a mechanical engineer, specialized in optical metrology and thermodynamics. Due to my over 15 years experience in product development and project work I can offer a wide variety of services. Besides the classical skills of a mechanical engineer I have due to my long experience in optical metrology excellent programming skills. Most work in image processing and optical metrology is done using software algorithms, usually requiring high speed data processing, including hardware addressing and the development of sophisticated algorithms. That is where I take most of my experience from. Besides I always programmed other things, like websites (wordpress), data bases, embedded devices and so on.
View Profile
Freelance Access vba developer in Roseburg, United States
MS Access expert, great communicator,
I specialize in MS Access. VBA, ADO, DAO, and using a MS SQL server for data backend, I have quite a bit of experience with .ADP (access data projects) which were deprecated after Access 2010. I have experience using Access in a larger environment with many users.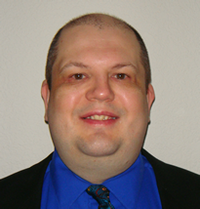 View Profile
Freelance Access vba developer in Muskego, United States
Experienced Programmer / VB.Net, MS Access, SQL Server
I offer a highly-desirable blend of technical expertise and business acumen, and I can quickly bring much-needed energy and value to an organization.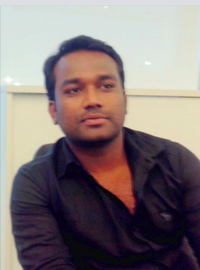 View Profile
Freelance Access vba developer in Hyderabad, India
Data Mining Expert & Automation Specialist
• More than 7 years of experience in Data Analytics, Business Analysis, Business Development, Quality Analysis. • Solutions-focused, team oriented professional with broad-based experience and hands-on skill in the successful implementation of highly effective helpdesk operations and the cost-effective management of innovative strategies • Expert in identifying the requirements and also in finding the system requirements • Actively participated in data modeling and business modeling • Experience in complex BI Reports, Dashboards, Project Management, and Change/Incident Management. • Hands on experience in designing metrics, attributes, filters, reports, dashboards and complex calculations to manipulate the data • Act as a Point of Contact in Data Interoperability, Analytics, and BI and Prod...
View Profile
Freelance Access vba developer in Belo Horizonte, Brazil
Full Stack Developer 14 years experience
I started learning programming as a teenager, today I have 14 years of professional programming experience. Knowledge in VB6 - C # - Node.Js and several other technologies.
Are You an
Access vba
Developer?
Get paid while making an impact. Become a Codementor for the next wave of makers.
Apply Now