Not looking for Acceptance testing Developers? Find other types of developers:
View Profile
Freelance Acceptance testing developer in Johannesburg, South Africa
Professional developer in the financial services industry
I have built and maintained production systems using Fitnesse with the FitSharp/SLIM library. I can help you carefully design your application to correctly exploit the full benefits of

acceptance testing

with Fitnesse.
View Profile
Freelance Acceptance testing developer in Berlin, Germany
Coach at Code Branch
Co-founder of Code Branch, where we coach students and entrepreneurs.
View Profile
Freelance Acceptance testing developer in Istanbul, Turkey
Go & Node.js & React expert. CTO & God level patient mentor with 20+ years of experience.
Hey there! I've been creating applications for 25+ years, and I love teaching. Your skill level is not important to me. You're a beginner, intermediate or expert developer. No problem. We all are junior developers for a lifetime, always learning. I can teach you how to pick up a new skill, or upgrade your existing skills or update you on the latest technologies. I would be delighted to mentor you also on how to develop yourself and your career, or the books you should read, the courses you should take, etc. If you're trying to create a product for your company or your startup, I can guide you on how to make it a reality. Which technologies you need, how to learn them, how to apply them. You'll be building your products or MVP in no time. I'm a scalability and web apps expert. I've broad...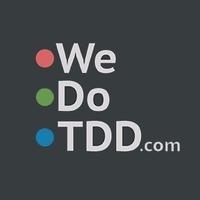 View Profile
Freelance Acceptance testing developer in Palatine, United States
Software Crafter - Front-end: React, Backend: NodeJS, Test Driven Development
Hello! I'm here to mentor you! Code is not always easy. Lets pair and learn! See an example of one of my sessions ================================ Want to know what it's like to be mentored by me? Check out this small segment of a 1 hour mentoring session I did with someone who wanted advice on how to improve their tests, how to refactor some of their code to make it testable, etc: https://www.youtube.com/watch?v=Z4v045UDUAg Disclaimer ========= We will treat each other with respect. Point being, I'm a very nice guy while I mentor. But...Don't come to me if you're expecting me to do all your homework or knock out all your code fast and then bitch if I don't. I've had a user like that before and I don't mentor cry babies. This isn't Stack Overflow. This is mentoring. You willl def...
View Profile
Software Architect and Craftsman
I have 17 plus years experience building highly scalable enterprise applications. I have several years experience as a Software Architect and Agile coach. My primary skills include scala, akka, akka-http, apache spark, jdk8, spring, play2, elastic search.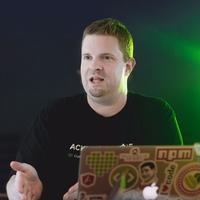 View Profile
Freelance Acceptance testing developer in Murfreesboro, United States
CTO / Chief Architect at Acklen Avenue
Byron is a 30+ year veteran in software development and his passion for great code and innovative products has never wained. Byron's background in quality software development, project management, and product ownership has given him the knowledge to lead teams and developers to consistent success!
View Profile
Freelance Acceptance testing developer in Oakland, United States
Technical Coach & Developer
I am a highly motivated and passionate Agile technical coach with over 11 years of experience in software development. During this time, I have worked on various projects, in three different countries and within a variety of industries such as insurance, retail, medical, e-commerce and auto racing. Achievements: • Founder and organizer of San Francisco Software Craftsmanship community (community focused on clean coding practices, SOLID design principles, XP, TDD, mentoring, pairing; I also organized the Global Day of Code Retreat 2016 in San Francisco, California) https://www.meetup.com/San-Francisco-Software-Craftsmanship/ • Founder of London Agile Book Club (community based in London, UK, focused on Agile/Scrum/Kanban methodologies; the group still has regular meetups today after I mov...
View Profile
Freelance Acceptance testing developer in Minsk, Belarus
Founder of https://asoft.co – Chatbots, Shopify Apps and World-class Web Projects
Hey! I'm an experienced Ruby on Rails developer and a founder of ASoft LLC. I give speeches, contribute to open source and write blog posts. I completed my Bachelor of Computer Science degree during my study with exceptional software programmers. I developed my first Rails application more than 4 years ago. Since that time I learned a lot and I continue learning something new every day. I like to share my experience. In 2013 I taught a Ruby on Rails course in the university to about 70 students. Codementor is a great way to help people and learn something new as well. Recently I gave 2 speeches about remote pair programming https://www.youtube.com/watch?v=1sklY800ous & https://www.youtube.com/watch?v=vq_q1ml39RQ. Full CV can be found on ➡ http://asoft.co/people/sergey-alekseev. ...
View Profile
Freelance Acceptance testing developer in Mumbai, India
Full stack C# developer with expertise in Desktop based applications using Winforms and WPF
I have a very strong background in developing desktop based applications using Microsoft Technology. I started with Win32 and then moved to WInforms when it was released. After that I worked on Silverlight and WPF. I have an experience in developing big trading application thick client UIs using Microsoft technologies like Winforms, WPF and ASP.Net. I have a total of 14 years of experience in the technology industry. After having worked for 11 years in Engineering departments of various Investment Banks like Morgan Stanley and Nomura using .Net and Java, I decided to use my expertise for freelancing in past 3 years. Being part of the Electronic Markets team at various IBs, I was involved in and responsible to Brainstorm, Design, Develop, Test, Release, Support & Maintain IT Solutions ...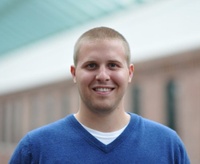 View Profile
Freelance Acceptance testing developer in Somerville, United States
Hi there, I'm Matt. I'm obsessed with front-end web development.
I've been obsessed with front-end for 10 years now. I can't remember the last time I went 24 hours without checking mozilla or chromium's devblog. And I eat a lot of burritos. Perhaps too many burritos. I currently spend my time writing JS as a sr. software engineer @ HubSpot
Need to Hire a Senior
Acceptance testing
Developer?
Get Started
Are You an
Acceptance testing
Developer?
Get paid while making an impact. Become a Codementor for the next wave of makers.
Apply Now