Freelance Abstraction Developers Available for Hire
Hire Now
Freelance Abstraction developer in Tielt, Belgium
Lecturer at HOWEST
>15 years of coding experience. Faculty member of HOWEST university. Also owner of a company called "Happy Banana," where I work on web projects, mobile apps & interactive installations.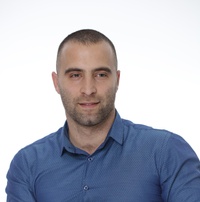 Hire Now
Freelance Abstraction developer in Belgrade, Serbia
iOS Software Architect
10+ years of experience with iOS and over 135 iOS applications written in Objective-C and Swift. 10+ years of lecturing experience (iOS, OOP, Software Architecture) Lecturing others is my first love - and I have a tone of experience in that field. I started teaching others math, electronics, electrotechnic and after some time - I've started working for couple of IT schools where I teach iOS and learn people to think differently. Check out my blog: https://djuroalfirevic.com
Hire Now
Freelance Abstraction developer in Centreville, United States
President/Founder at Code Corps
GitHub Repository: http://github.com/jacobheater I am an engaging individual with a strong passion for software architecture. I have excellent interpersonal skills, and communicate well in both oral and written forms. I am a natural leader and have experience in leading a team of developers, client presentations, meetings, and exhibit good leadership characteristics. I have software architecture experience in small and enterprise level applications, and am highly experienced in the SDLC process. I enjoy working in a team setting, in fast-paced environments and leading a team to success. I believe that writing high-quality code is a must, not a nice-to-have, and I enjoy mentoring developers and learning from other people. I am highly skilled in multiple programming languages and platfor...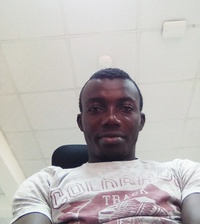 Hire Now
Freelance Abstraction developer in Lagos, Nigeria
Determined, focused and fun.
I love using technologies, while following best practices, to build out scalable applications. I also love teaching. I'm interested in big data and code refactoring, and when I'm not coding, you can find me playing or watching football.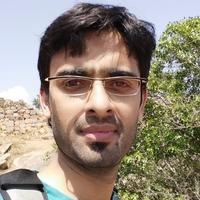 Hire Now
Freelance Abstraction developer in Bengaluru, India
Data Engineer
Expert in - C, Python, C++, Linux programming, Shell script. Data engineer since 2015.
Hire Now
Freelance Abstraction developer in York, United Kingdom
Senior Developer at RandomStorm Ltd
Hire Now
Freelance Abstraction developer in San Jose, United States
Systems Analyst
I write from the heart. That includes code. I am conscientious, meticulous, sensitive to Dunbar's number, and a cognitive spendthrift. I'd probably like working together, but, as I say, "I'm from Michigan, and I you have got to show me." Passion and obsession destroy lives, I think, but, well, I do care about the things I care about. Build Engineer, Erlang/Python Developer, or Research Strategist at a firm in one of the following industries: * Spacecraft * * Cryptocurrency * Molecular Biology Security * Ethical Private Equity I have set up habits of quick, critical thinking, absurd humor, and intuitive leaps. In my spare time, I dream, write fiction, teach rowdy pre-schoolers critical thinking, play with biology ideas, harangue, and play sports. I can do backe...
Hire Now
Freelance Abstraction developer in Lilyfield, Australia
Cloud Native Software Architect with 15+ years developing Full Stack applications
A pioneer of cloud native applications and CTO of a high growth tech startup. I've built technology and teams to solve the most challenging technical problems facing the world today. I have written code at every level of the stack, from Linux process schedulers to distributed cloud applications. I'm looking to share my experience with others to accelerate their learning and application development.
Hire Now
Freelance Abstraction developer in Toronto, Canada
Full Stack Developer with solid hands-on expertise
Insightful, tech-driven full stack developer with notable success in developing powerful web applications while participating in planning, analyzing, and implementing solutions in support of business objectives. Hands-on experience participating in all stages of software development efforts, including requirements definition, design, architecture, testing, and support. Have experience with several startups as well as large corporations. My current passion is real-time hybrid apps working seamlessly on iOS, Android and Web.
Are You an
Abstraction
Developer?
Get paid while making an impact. Become a Codementor for the next wave of makers.
Apply Now