Freelance Abstract Developers Available for Hire
Hire Now
Freelance Abstract developer in Ashburn, United States
President/Founder at Code Corps
GitHub Repository: http://github.com/jacobheater I am an engaging individual with a strong passion for software architecture. I have excellent interpersonal skills, and communicate well in both oral and written forms. I am a natural leader and have experience in leading a team of developers, client presentations, meetings, and exhibit good leadership characteristics. I have software architecture experience in small and enterprise level applications, and am highly experienced in the SDLC process. I enjoy working in a team setting, in fast-paced environments and leading a team to success. I believe that writing high-quality code is a must, not a nice-to-have, and I enjoy mentoring developers and learning from other people. I am highly skilled in multiple programming languages and platfor...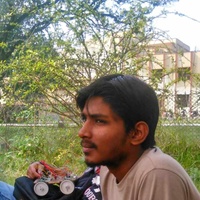 Hire Now
Freelance Abstract developer in Ashburn, United States
Core Developer of Open Source Project: P2PSP and participated in Google Summer of Code.
I Worked at Google Summer of Code 2015 with P2PSP as my mentoring organisation. i am also a participant of Microsoft Hackathon Code.fun.do 2016 I have mentored students from different branches in my institute. I helped organizing programming workshops and mentored students to learn python ,java, Android Development,Unity game engine APi, how to build scalable softwares using different frameworks.how to administer backend servers, how to contribute to open source with git and github and most importantly how to write efficient, readable and extensible code.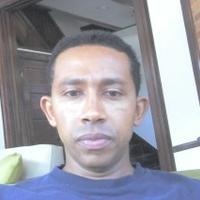 Hire Now
Freelance Abstract developer in Ashburn, United States
Senior .Net Developer
• More than 13 years of overall software development experience having expertise in all stages of the whole software development life cycle. • Microsoft Certified Solution Developer in .Net • Proficient in Object Oriented Analysis and Design(OOAD), Object Oriented Programming (OOP), ,design patterns, software development best practices, Agile development Methodology, and TDD • Excellent interpersonal, communication and organizational skills, productive relationships by working effectively with team members at all levels; easily adapt to new environments and with great potential to learn. • Have a great passion about technology and always try to keep up by reading tech blogs, checking out developer podcasts and webcasts, and attending developer training classes
Hire Now
Freelance Abstract developer in Duluth, United States
I'm a second year student at the University of Georgia .urrently doing work as an Android Developer at Harmonic Vibration LLC and NCR Corp. I am a Computer Science major and am dedicated to the field.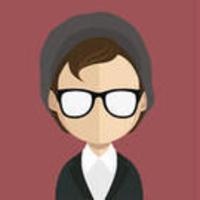 Hire Now
Freelance Abstract developer in Carnaxide, Portugal
Game Developer. Functional programming teacher.
I am a Game Developer, mostly programming in JavaScript and Haskell. I am an open-source advocate and teaching people programming is my goal. I know what students struggle with. I make every single detail of my explanations as clear as possible. You won't waste time with me and you'll understand every piece of code I teach you. I am often appreciated by people for my ability to explain programming in a simple and concise manner. Programming and teaching are my passion.
Hire Now
Freelance Abstract developer in Lagos, Nigeria
Business Process Designer and Software Developer
Microsoft Specialist, MCSD, MCDP (SharePoint), MCSA, MCTS, MCP, OCA, Certified Java Developer.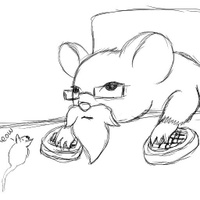 Hire Now
Freelance Abstract developer in Budapest, Hungary
A tiny mouse, a hacker.
Besides my day-job, I participate in open source and free software projects, and aim to expand towards mentoring and freelancing, to keep a nice balance between work, and hobbies (where mentoring and freelancing are the hobbies, on topics as different from my day job as possible, to have a little variety).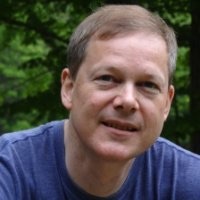 Hire Now
Freelance Abstract developer in Cambridge, United States
Principle Software Engineer - Programming Language Guru - Compiler Wizard
Superb C++, Scala, FP, and OO design chops. Expert at designing compilers, type systems, frameworks, and embedded programming languages. Strong background in pure mathematics, computer science, and functional programming.
Hire Now
Freelance Abstract developer in Ahmedabad, India
Web App Expert with 6 years of experience
I am Software Engineer having 6 years of experience with ASP.NET, VB. NET, C#.NET, SQL SERVER, HTML5, Phonegap, Javascript, Jquery, Jquery Mobile
Hire Now
Freelance Abstract developer in Marbella, Spain
Engineer, Entrepreneur and Thinker of solutions that work
Get support from one of the first professional full-time Clojure experts in the world – possibly THE first. I will help you to progress with your projects in Clojure, ClojureScript, Java, Jave EE (JEE / J2EE), JavaScript and Common Lisp. Want mentoring on machine learning and AI? Want to learn about functional programming, lazy sequences, transducers, multiversion concurrency control, fully persistent data structures, neural networks or bayes classifiers? I'll teach you how to do this! Backend? Frontend? I'll help you with both! Some example backend server technologies: Clojure, Java, JEE, PostgreSQL, MySQL, MSSQL, Oracle, WildFly (JBoss), Immutant, Ring, Compojure, etc. On the frontend I will support you directly in JavaScript, or do you work on your super modern single page app ...
Are You an
Abstract
Developer?
Get paid while making an impact. Become a Codementor for the next wave of makers.
Apply Now