Find a mentor

Web Programming

Mobile App Programming

Programming Languages

Data Science /Engineering

Database /Operations

Others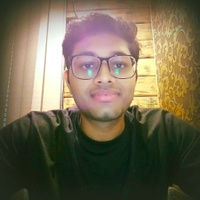 Abhishek Bind
Software Developer in Microsoft and programmer with 7+ Years of Experience in C++/C & 4+ in Python & R
How to Differentiate Average Programmers from Good Programmers
Practical tips and specific questions to help you differentiate a good programmer from an average developer during job interviews.
Tabs v/s Spaces: An analysis on why tabs are better
Tabs v/s Spaces. I am sure you have encountered this dilemma in your coding career time and again. I prefer tabs. There are some people who prefer spaces instead. Today I would like to discuss why tabs...
Binary Search: Beyond Arrays
An introduction to solving equations — logarithmic, exponential, polynomial etc. - using binary search.
C++ Cheat Sheet: Built-in Sort Functions
This tutorial is about the different built-in sort functions available in the algorithm library of C++.