Find a mentor

Web Programming

Mobile App Programming

Programming Languages

Data Science /Engineering

Database /Operations

Others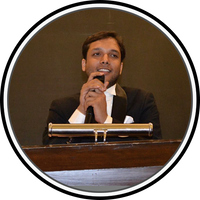 Abhishek Bansal
Android & Design Lead at MoldedBits Technologies Pvt. Ltd.
A beginner's guide to Progressive Web Apps
A Progressive Web App is an app that can provide additional features based on the device support, including offline capabilities, push notifications and almost native app look and speed.
Typed Notification - iOS
Dealing with NotificationCenter is daily task for all iOS developers. Either it's a system notification such as KeyboardShow/KeyboardHide or CustomNotification to post some information app wide, we…
How I successfully freelance
The freedom, the drive, the fun... freelancing is rad. I got an email asking for some advice last week. Want to listen in?
Fastlane Match - Matchmaker for iOS certificates and profiles
iOS certificates and Provisioning profiles, most avoided topic for all iOS developer, specially for all the beginners out there. From iOS 10 onwards signing is required, even for development build and running your application on simulator and devices.
I wish I knew these before diving into React
6 React Development Tips for Beginners
Do you really think you know strings in Python?
Learn about some beautiful string concepts in Python.
Introducing Call to Action Messages: the next step for your readers
Introducing a new feature for our community posts: call to action messages. This feature aims to increase reader engagement through a personalized message from the writer.