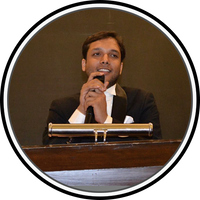 Android & Design Lead at MoldedBits Technologies Pvt. Ltd.
Using Dagger2 SubComponents to Propagate Dependancies
dependency Injection makes your code scalable and testable. Dagger2 is almost de-facto dependency Injection framework in Java these days, and, Its supported and used by Google which makes it first…
The Rx Way of Doing Things
The reactive way of programming makes many complex problems infinitely easy. I will try to explain how reactive programming makes a developer's life easy by doing more in less code.