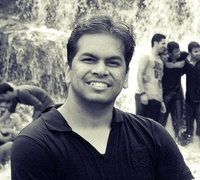 Abhimanyu Prasad
A polite hardcore technologist and an aspiring perfectionist.
$5.00
For every 15 minutes
I have been around with the codes for more than half a decade now. All these years, I been been through an extensive development experience. Over my professional career, I have mentored teams, tutored students through classroom teaching and publish some appreciated tutorials on various different technologies. I consider myself a versatile player in the field and being on time has always been my personal choice, that applies all across equally.