Find a mentor

Web Programming

Mobile App Programming

Programming Languages

Data Science /Engineering

Database /Operations

Others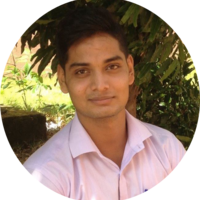 Abdul Karim
iOS Developer at Uber Health Tech
Swift Algorithm Part 1: Fizz Buzz Test Solution
Learn how to implement Swift algorithms by performing a simple Fizz Buzz Test!
iOS Health App: Populating the Mindfulness Section
Learn how to integrate HealthKit in IOS APP using Swift 3x
Swift Beginner's Guide to View Animations
Want to make your app more interesting and attractive? In this tutorial you are going to learn how to use View animation and how to convert a simple view into an awesome view.