Freelance Ab testing Developers Available for Hire
Hire Now
Freelance Ab testing developer in Terneuzen, Netherlands
President at FlechaMobile Inc
Started with Google Analytics split testing but quickly ran into limitations using their free solution and switched to Visual Website Optimizer (VWO). In one of our businesses (sim unlocking) I managed to double! sales in 1.5 month using a/b testing (from +/- 150 sales a month to 300+ sales a month). If you are not a/b testing in your business you are leaving a lot of money on the table.
Hire Now
Freelance Ab testing developer in Lagos, Nigeria
I speak Ruby
Usually do ab-testing before releasing new feature critical to the success of apps.
Hire Now
Freelance Ab testing developer in Romulus, United States
Analytics Consultant for Mixpanel and Segment
I have worked with a couple of clients to help them find areas to improve and then help them design A/B tests. This skill requires a combination of all of the other skills (HTML/CSS, Javascript, Analytics).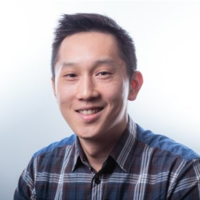 Hire Now
Freelance Ab testing developer in San Mateo, United States
Make Data Science accessible to fuel Company's growth
In this ever-connected, post smartphones & wearable tech world we live in, more and more People and Companies need access to data science to get answers from their data. With 10+ years of experience in the analytics space, I'm here to help - by first taking time to understand your pain point and problem statement, I offer the right set of recommendations and help implement the analytical solutions to deliver needed insights today. Sitting in the intersection of analytics, business, and people - I know what success looks like and have hands-on experience to help companies build towards their goals and aspirations.
Hire Now
Freelance Ab testing developer in Sebastopol, United States
Designer and Developer with 15+ Years of Experience
I've been designing elegant solutions for the web for over 15 years. I pride myself on staying current, writing clean code, and minimalist user-centric design.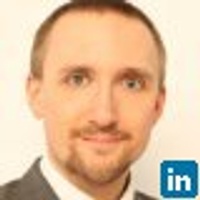 Hire Now
Freelance Ab testing developer in London, United Kingdom
Architect / Full Stack Developer - multiple languages
I am a versatile Full Stack Developer & Technical Architect with a proven track record delivering wide ranging solutions from big-data systems to websites, mobile apps and UX design, leading to revenue generation and process efficiencies. I consider myself operationally and technically astute, accurately assessing business needs then rapidly developing tailored solutions using Databases, JavaScript, and Python. I have also been responsible for building high performing development teams and embedding agile practices to deliver exceptional developments. During my career I have worked alongside various organisations spanning diverse business sectors including Education, Retail and Healthcare. My accomplishments to date have included:- * Establishing a highly successful business venture to pur...
Hire Now
Freelance Ab testing developer in Cape Town, South Africa
Expert Fullstack Developer/Web Specialist Consultant over 12+ years dev experience.
Rudolph Koegelenberg is working as a Web Specialist Consultant / Fullstack Web Developer. Passionate about tech, eager to learn new things and also teach. With over 12+ years in experience using various platforms ranging from C# + ASP.NET Core / / ServiceStack.NET / Node.js / Vue.js / JavaScript / jQuery and Angular.js / HTML & CSS / SASS / PHP / Wordpress / MySQL / MS SQL / MongoDB
Hire Now
Freelance Ab testing developer in Curtis, United States
React / React Native / Node
I work with Node, React, React Native, KOA, and all things Javascript. My focus is on front-end, mobile, and user experience design. My background came from C# MVC plus many other paths over the last 20 something years. You may recognize my name from my previous speaking arrangements with Microsoft or from Larry Roof's books (WROX). I was awarded the "Best of Miercomm" award for my design and implementation of NEC's unified communication client, and all those loyalty kiosks in GameStop stores were designed and written by me :) You can find me hanging out on my open source projects: Defunctr, and ThunderFlurry. I am also a contributing member to Keystone, React Native, and a few others.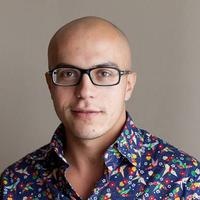 Hire Now
Freelance Ab testing developer in Vitória, Brazil
web-analytics and conversion rate optimization
I'm a Google Analytics (Google certified), Google Tag Manager and conversion rate optimization (CRO) consultant with more than 10 years experience in digital marketing. I've had clients from almost any field: starting from simple corporate web-sites, to big online travel-services and ecommerce companies. Here are the tasks I can help you with. 1. Simple Google Analytics and Universal Analytics settings - goal tracking - ecommerce tracking - making custom reports - audit of current settings and troubleshooting - custom dimensions and metrics 2. Complex Google Analytics/Universal Analytics and Google Tag Manager settings and consulting: - setting Enhanced Ecommerce reports - A/B-testing (Google Content Experiments, Optimizely, Visual Website Optimizer, Marketizator) - m...
Hire Now
Freelance Ab testing developer in Fort Lauderdale, United States
UX, Conversion Rate Optimization & Website Consultant for Ecommerce, Saas, Web Design & Landing Pages
"Alex has been one of our secret weapons for many years. Many of the great conversion results we got with clients were because of Alex executing on our advice. Of course, clients loved him, and you will too if you need better results from your website design." Bryan Eisenberg, CRO Guru & New York Times Best Selling Author. Alex Harris is an award winning web designer, best selling author and founder of AlexDesigns.com. Alex is the host of the top ranked podcast, Marketing Optimization. In 2014, he was named the "#4 Top Influential Conversion Rate Optimization Expert", and his latest book, Boost Ecommerce Sales & Make More Money, became an Amazon #1 Best Seller. Over 14 years of experience in doing conversion rate optimization (CRO), ecommerce and landing page design for clients fr...
Hire Now
Freelance Ab testing developer in Mérida, Venezuela
Member en Plone Foundation
I am native from Maracaibo, Venezuela, I a graduated of the "Academia de Software Libre" of Fundacite Mérida as "Especialista en Desarrollo en Software Libre" and also a graduate of the Colegio Universitario "Dr. Rafael Belloso Chacín" as "Técnico Superior Universitario en Informática", currently I am a member of the CENDITEL Foundation community, where I serves as Developer on Free Technology, I am advisor to Venezuelan government agencies regarding issues of community collaboration and free software development. I have experience using Free Software since 2002, I have been participated as a collaborator in the Internationalization process and Spanish localization in many Open Source and Free Software projects, I am an active contributor in Venezuelans projects like "CANAIMA GNU/Linux"...
Hire Now
Freelance Ab testing developer in Schaumburg, United States
Interaction Designer at Consultant
I help businesses, entrepreneurs, and non-profits solve expensive problems and please their customers. My experience spans mobile, responsive web, gaming, and desktop applications for startups, e-commerce and large software companies. I've worked on products for: Expedia.com ● Microsoft Azure ● Xbox One ● Intel ● Red Bull Some of my accomplishments: ● Created a navigation and wayfinding system for the Xbox One store ● Designed detail pages for new product types for the Xbox One store ● Improved the conversation rate for the Expedia.com hotels shopping path ● Designed internal tool interfaces Intel and Expedia ● Led rebranding effort for large humanitarian aid agency Specialties: ● Wireframes and user flows ● Brainstorming ● A/B test variant design ● Competitive Anal...
Hire Now
Freelance Ab testing developer in New York, United States
Coder
Software developer with over 15 years experience, with focus on iOS and creative coding in the past 5. Also interested in VR, blockchain and learning new things. Specialties: Swift, Objective-C, C++, iOS, watchOS, OpenGL, UI/UX, cinder/openFrameworks, creative and interactive applications, game development.
Hire Now
Freelance Ab testing developer in New Orleans, United States
Marketing Developer
I'm a web developer with a focus on technical marketing. In addition to designing and developing high performance websites (both in speed and conversions), I have a strong knowledge of technical marketing as it applies to SEO, a/b testing, analytics and more.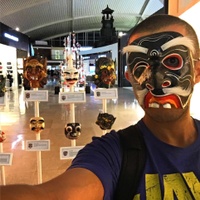 Hire Now
Freelance Ab testing developer in Bangkok, Thailand
Consultant - Senior Software Engineer - Javascript
These past years, I helped setup a PaaS company from scratch while living in Chiang Mai, I contributed to a fin-tech company in Sanlitun, the vibrant heart of Beijing, and more recently experienced working in the scope of a Fortune 500 OTA company in Bangkok. I've been working with a lot of different technologies so my help spectrum is wide. I'm currently working with Node.js, React.js and React Native on a daily basis; these are definitely my "forte"s if you need a pair programming session. More information available on my LinkedIn.
Are You an
Ab testing
Developer?
Get paid while making an impact. Become a Codementor for the next wave of makers.
Apply Now