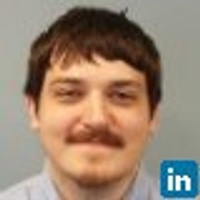 Nicholas Pickering
Experienced Software Application Developer
For every 15 minutes
I am a genuine, passionate software developer. I enjoy finding and implementing solutions which provide performance, scalability, and usability for my clients. I work on a variety of project types including micro-services, APIs, web applications, mobile applications, and desktop applications. I'm currently exploring artificial intelligence research and development, including machine learning and deep learning. I am a proud father and loving husband.
Github repositories
quora-extension
Hide Top Content on Quora
jax-group-project
http://www.meetup.com/Jacksonville-Video-Game-Development-Group/
How and Why I Built StoryTracker - A Web Application for Fiction Authors to Track Their Stories
Read about my journey building StoryTracker, from coming up with features, to the challenges I faced, to tips, advice, and key points I learned from this experience.