Freelance 3d graphics Developers Available for Hire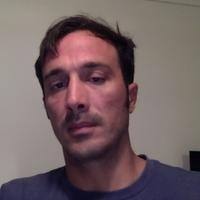 Hire Now
Freelance 3d graphics developer in Sydney, Australia
Software developer with experience in IoT, robotics and automation
I have worked with OpenGL for game, robotics, civil construction and engineering projects. I can explain to you the basic concepts related to 3D programming, how to create and extracting geometric information from many different 3d representation models to be used in various applications.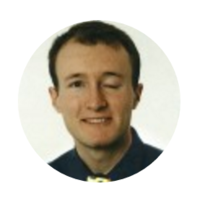 Hire Now
Freelance 3d graphics developer in Vougy, France
Senior Software Developer ( Java / Gwt / Android ) - Independant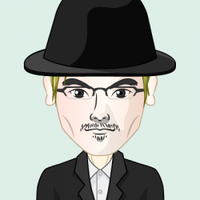 Hire Now
Freelance 3d graphics developer in Pittsburgh, United States
Patient teaching ... (Program/System)Design help ... Implementation help.
Full stack development, python/tornado/postgres/html/css/JS, C++ veteran, rendering. I can help with any of the above, using or creating algorithms and data structures to solve interesting problems.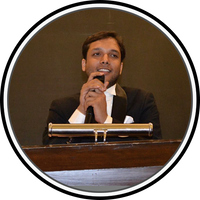 Hire Now
Freelance 3d graphics developer in Gurgaon, India
Android & Design Lead at MoldedBits Technologies Pvt. Ltd.
Android Ninja, Overall 5 years of product developement experience. Polyglot, have written production code in C++, Python, Kotlin and Java. All 5 star ratings till now, not even a single unsatisfied client. I give a FULL REFUND guarantee if I am not able to solve your problem. My personal products website http://rrapps.in Developer Story https://stackoverflow.com/users/story/1107755
Hire Now
Freelance 3d graphics developer in Seven Hills, Australia
Software Engineer
I am a talented Software Engineer with additional experience as a Test Analyst and Junior DevOps Engineer. I currently work with Java EE and Python but my ability also covers test automation and provisioning of Linux virtual machines using Docker and Puppet.
Hire Now
Freelance 3d graphics developer in Kleinedling, Austria
Full Stack Developer (Java, Javascript, C++, Python)
I work goal and solution oriented because I believe focusing on the problem is creating more problems. I love what I do and vice versa. Also I am blessed with the people I can work with. Both my business partners as well as my customers.
Hire Now
Freelance 3d graphics developer in Bandung, Indonesia
Tech Programmer for web and 3D projects
I am Tech Programmer for web application and 3D animation projects. I have experience in developing blender add-on with python API, create automation for lighting and compositing setup. Also building web application for renderfarm and digital assets management. I often assist the team with technical problem solving and developing strategies that drive the team to succeed the projects and meet the deadline.
Hire Now
Freelance 3d graphics developer in Oakland, United States
If it's not readable, it's not good code.
I live in Silicon Valley, building my

3D graphics

tech company, Strypes. All I do right now is program, manage other programmers, and learn more about programming (Usually about 10-12 hours a day 7-days a week). Good thing I freakin' love it. I also love to teach. Hence me occasionally taking some time to mentor here.
Hire Now
Freelance 3d graphics developer in Kyritz, Germany
Loves creating immersive visualizations using JavaScript, WebGL and maths
My passion is combining visualizations with programming to create experiences which are not only technically accomplished, but also appeal to people on an emotional level. I hold a masters in Physics from Oxford, and have experience from working in Silicon Valley, London and Prague, both for established companies and freelance. I have spoken at numerous conferences worldwide, and am a founder of www.procedural.eu, that has developed an innovative WebGL terrain rendering engine.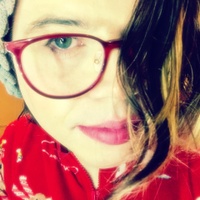 Hire Now
Freelance 3d graphics developer in Plano, United States
Creative Technologist with Pink Hair. Ex-Conformist.
I write code. A lot of it. And I've been doing so since I taught myself BASIC on an Atari 400 in the late '80's. I designed and wrote the games that were unveiled a long side of the world's largest arcade cabinet at E3 2016. Watching people play them was one of the best moments of my life. And I want to help you have that moment too.
Hire Now
Freelance 3d graphics developer in Reading, United Kingdom
Experienced C#, Java and C++ Software Developer
I'm a software developer with over 15 years' experience in desktop, mobile, and

3D graphics

technologies at companies including Sony Computer Entertainment and HP. My core technical skills include C# / .Net, Java, C++, Unity3D and mobile (Android & Xamarin). I'm passionate about creating robust, maintainable software systems using techniques such as design patterns and loosely-coupled architectures. In terms of mentoring, I have prior experience from helping out at a local programming club for junior coders. https://www.linkedin.com/in/hbodasing
Hire Now
Freelance 3d graphics developer in Newton Abbot, United Kingdom
Keeping the development simple
Over my many years of software development I have come to believe that there is no task, regardless how daunting or complex, that cannot be broken down into simple and easy to follow steps. I often use my sense of humour to diffuse stressful situations and help focus on what is important.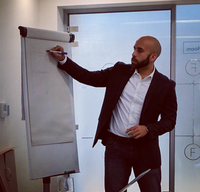 Hire Now
Freelance 3d graphics developer in Greenwich, United Kingdom
Software Developer - Engineer
Finite element and structural analysis / design software development for solving large scale engineering problems, mainly using C++. Strong knowledge of graphics programming with modern OpenGL. Numerical methods for Civil Engineers using MATLAB, Python (Numpy, Scipy) Data Analysis using Python Experience with web-development using Django (Python), PHP and MySQL on Linux. Experience with C++ GUI frameworks Qt, wxWidgets and MFC.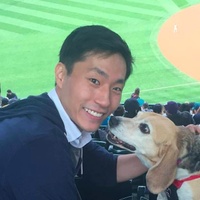 Hire Now
Freelance 3d graphics developer in Seattle, United States
Tech entrepreneur with 20 years in software from mobile apps to fast 3D graphics and scalable server architecture
Hi, I'm Raphael. I studied at the School of Computer Science at Carnegie Mellon University and have worked at large companies like Microsoft and small startups, building everything from mobile apps to large scale server architectures. Feel free to contact me if you have any questions!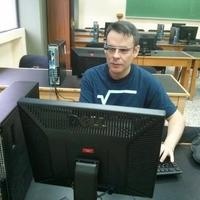 Hire Now
Freelance 3d graphics developer in Tegucigalpa, Honduras
Programmer, researcher, video game collector, geek.
Computer Programmer: - Communication Applications - Mobile Devices (IOS, Android) - Embedded System Programming - 3D Programming (XNA, DirectX, WebGL, OpenGL) - Parallel Programming (CUDA-C, OpenCL, OpenAcc, IOS Metal) Specialties: Programming: C, C++, Java, C#, Objective C, Python, Matlab, R, Inform7
Are You a
3d graphics
Developer?
Get paid while making an impact. Become a Codementor for the next wave of makers.
Apply Now