Not looking for 3d Developers? Find other types of developers: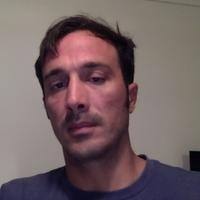 View Profile
Freelance 3d developer in Sydney, Australia
Software developer with experience in IoT, robotics and automation
I have 13+ years of experience working in major software development projects internationally for engineering, the stock market and research. My intention is always to turn my clients into independent developers, capable of leveraging the knowledge required to accomplish their projects. I can help you to get a solid understanding of the concepts you need to deliver your project. Feel free to book a 15 min session to discuss your project before we start working together. Looking forward to assisting you bridging your technical and/or academic gaps towards your desired outcome. Warmest regards, Vitor
View Profile
Freelance 3d developer in North Hollywood, United States
PHP, Python, Swift, Java, VB, C#, JavaScript ES6, JQuery, Angular, Node, React, Wordpress, Fabricjs, HTML5, CSS3, MySQL, MSSQL, NoSQL, Bootstrap, 3DSMax
I have done

3d

modeling for toy companies ready to be

3d

printed with 3DSMax. And have done some animation projects.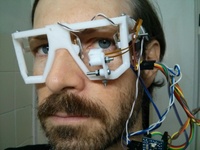 View Profile
Freelance 3d developer in Bilbao, Spain
A creative maker and new media developer that loves to solve technical problems
I use to works closely with artists and enterprises to design and develop experimental interactive installations and devices that include embedded electronics, robotics or special mechanics. Last years this included teaching a workshop in a New Media Master at the Universidad Politécnica de Valencia, introducing the students to the world of robotics and interactive installations. I love to learn all the aspects of a new project's requirements and in the process add some new knowledge to the global database and share it with others.
View Profile
Freelance 3d developer in Aliso Viejo, United States
Front End Developer and Designer
I am primarily proficient as a front end developer (HTML, CSS, and JavaScript). I like to design websites, all the way from the ideation phase through to implementation, as well as troubleshoot pre-existing issues.
View Profile
Freelance 3d developer in Camberwell, United Kingdom
Front-End Web Developer with over 15 years experience.
A seasoned web developer with over 15 years experience with focus on front web development & design, accessibility and user experience. Built my first website in 1995, since then I've had a long career in Web Development. I would describe myself as a problem solver rather than an expert. I hope I can assist you in solving your problems. Get in touch!
View Profile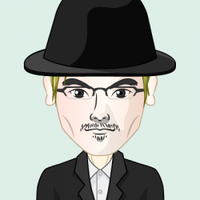 View Profile
Freelance 3d developer in Pittsburgh, United States
Patient teaching ... (Program/System)Design help ... Implementation help.
Full stack development, python/tornado/postgres/html/css/JS, C++ veteran, rendering. I can help with any of the above, using or creating algorithms and data structures to solve interesting problems.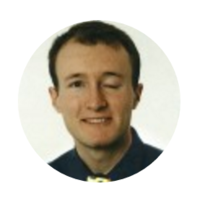 View Profile
Freelance 3d developer in Vougy, France
Senior Software Developer ( Java / Gwt / Android ) - Independant
16+ years in IT development on object oriented technologies ( Java , .NET and web technologies ) , from small to blue chip companies,as consultant. My experience ranges from small to large scale design projects , including many of today's technologies and methodologies for web thin clients and fat client , and back end I am always looking for new challenging opportunities in IT. Specialties: End to end creation of high-end Web Applications , Smartphone ( Android ) and desktop applications. Optimize / Refactor existing applications. If telecomuting is your thing , i am open to this form of collaboration as well. I have a lot of experience ( +4000 hours , 4 missions, 5 star rating ) Here is my profile https://www.odesk.com/o/profiles/users/_~01a9684ab35c27227f I...
View Profile
Freelance 3d developer in Parramatta, Australia
Software Engineer
I am a talented Software Engineer with additional experience as a Test Analyst and Junior DevOps Engineer. I currently work with Java EE and Python but my ability also covers test automation and provisioning of Linux virtual machines using Docker and Puppet.
View Profile
Freelance 3d developer in Kleinedling, Austria
Full Stack Developer (Java, Javascript, C++, Python)
I work goal and solution oriented because I believe focusing on the problem is creating more problems. I love what I do and vice versa. Also I am blessed with the people I can work with. Both my business partners as well as my customers.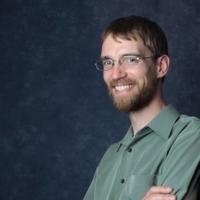 View Profile
Freelance 3d developer in Hinterkappelen, Switzerland
There are no stupid questions. Coding most of my life. I love it when the UX has computers serving people, not the other way around.
My primary motivation is to be useful, usually by getting computers to do what they're good at: the tedious stuff. When we do this as much as is reasonable to implement, we leave us humans more time to enjoy life. I got my real start in software development by proving myself doing exactly that: I took a very boring and error-prone business process, and automated most of it away, leaving a UI that even the most computer-averse users found intuitive. The direct and side benefits of this system are still felt at that business, 13 years later. Freelancer and @toptal talent; open to remote jobs. Tweet me at https://twitter.com/codingthat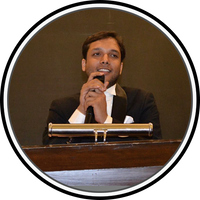 View Profile
Freelance 3d developer in New Delhi, India
Android & Design Lead at MoldedBits Technologies Pvt. Ltd.
Android Ninja, Overall 5 years of product developement experience. Polyglot, have written production code in C++, Python, Kotlin and Java. All 5 star ratings till now, not even a single unsatisfied client. I give a FULL REFUND guarantee if I am not able to solve your problem. My personal products website http://rrapps.in Developer Story https://stackoverflow.com/users/story/1107755
View Profile
Freelance 3d developer in Berlin, Germany
Java, spring, FX8/Swing, Android, Php, Laravel, PL/SQL, VueJS2, Javascript, jQuery, Html/Css, Senior Developer, Project Manager, 16+ years
Java, JEE, Spring, FX8, Swing, Android, REST, Php, SQL, jQuery, Javascript, Html/Css. Mysql, Oracle, PL/SQL. 16+ years Senior Developer, Team Lead, Technical Project Manager and Consultant/Tutor for major companies(T-Systems, myToys.de, Jamba AG, Virtual Identity, OXID eSales). CakePhp, Magento, xtCommerce
View Profile
Freelance 3d developer in Oakland, United States
If it's not readable, it's not good code.
I live in Silicon Valley, building my

3D

graphics tech company, Strypes. All I do right now is program, manage other programmers, and learn more about programming (Usually about 10-12 hours a day 7-days a week). Good thing I freakin' love it. I also love to teach. Hence me occasionally taking some time to mentor here.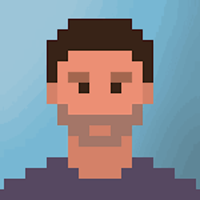 View Profile
Freelance 3d developer in Bengaluru, India
Frontend developer
Experience and expertise in building applications using the almighty Angular. Also built a few hybrid mobile apps using the Ionic framework. Currently working with the Mozilla Security team as a part of Mozilla Winter of Security.
Are You a
3d
Developer?
Get paid while making an impact. Become a Codementor for the next wave of makers.
Apply Now