Freelance 2d Developers Available for Hire
Hire Now
Freelance 2d developer in Smyrna, United States
Owner at NR, utd.
Owner and creator of NR, utd, an interactive entertainment company with a plethora of genres of experience. This company has been developed from the ground-up with minimal resources and a strong determination for success across multiple engines and platforms.
Hire Now
Freelance 2d developer in Atlanta, United States
C# Programmer
A self-taught developer and the author of "Learn Unity Programming with C#," with over six years of development expertise. My work experience includes Unity game development, creating private game servers, object-oriented programming, and developing compelling real world, enterprise Augmented Reality applications.
Hire Now
Freelance 2d developer in Heidelberg, Germany
Indie game developer. Physicist by education.
I studied physics at the University of Heidelberg, graduating with a Master's degree. I specialized in computational astrophysics and have worked on exoplanet detection, statistical modelling of observational data and numerical simulations of planet formation throughout my studies. As a programmer, I am mostly self-taught. I have been doing video game and web programming for about ten years (not professionally though). I have recently picked up video game development more seriously as an independent developer.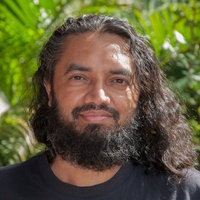 Hire Now
Freelance 2d developer in Colombo, Sri Lanka
Multi-disciplinarian with over 25 years of experience in iOS, Android, PHP, SQL, and Unity. Also have some experience with Xamarin, Python, JavaScript, Perl, Ruby etc.
I have been a developer for over 25 years and have been a mobile developer for close to 8 of those years. During that time, I've developed over 80 iOS apps, around 10 macOS apps, and a few Android apps too - some were personal apps while close to half of that were apps for various clients. I've also been a technical editor, final pass editor, and finally, for a brief period, the editor-in-chief at raywenderlich.com, the popular online site devoted to mobile and game development. I did a lot of work on their tutorials and so know a little bit about helping people to understand a topic :) I try to help people understand developing for a given language and try to show you why you should do something a certain way. Along the way, I also try to provide little tips and tricks which make your w...
Hire Now
Freelance 2d developer in San Francisco, United States
iOS Developer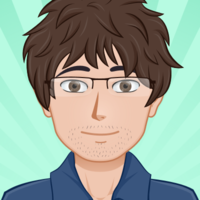 Hire Now
Freelance 2d developer in Ashburn, United States
Web and Indie Game Developer
I started my programming career making database backed web applications using classic ASP, PHP and Coldfusion. I have since started exploring my passion in game development and I have been working with Actionscript3, Node.JS, JQuery, and HTML5 to build a retro

2D

multiplayer RPG and tools to help aid in development. I have a Bachelor of Science in Databases and Programming, and have a great interest in database design and interactivity.
Hire Now
Freelance 2d developer in Mérida, Mexico
CEO en Mero Studios
Web developer / Programmer / Making VideoGames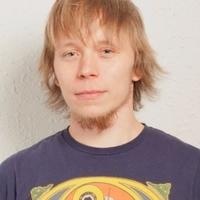 Hire Now
Freelance 2d developer in Częstochowa, Poland
Senior JavaScript Developer, Game Developer & Creative Technologist
I'm an experienced developer focusing on JavaScript/ES6. I currently focus on React/Redux stack. I've worked on desktop/mobile/web applications, games, websites and tools. In my career I've been leading teams, conducting trainings, mentoring, recruiting and speaking at conferences.
Hire Now
Freelance 2d developer in Pompano Beach, United States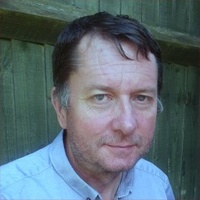 Hire Now
Freelance 2d developer in Milton Keynes, United Kingdom
Owner, Axlesoft Ltd
I have been a software developer for over 30 years, working on a wide variety of projects, from one man developments through to projects with 20+ engineers.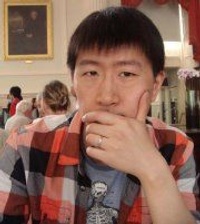 Hire Now
Freelance 2d developer in Manchester, United Kingdom
Hire Now
Freelance 2d developer in Oliveira de Azeméis, Portugal
Full Stack Software Developer
I'm an experienced full-stack software developer, working in a range of areas, some of which being game development, web development and desktop development, among others. My specialties are debugging, finding and fixing issues together with refactoring legacy code.
Hire Now
Freelance 2d developer in Chico, United States
Web Developer, Software Engineer, & Cat Enthusiast
I have a focused interest in product development—from a software engineering perspective. My other related skills are design, UI/UX, branding, authorship, and code architecture.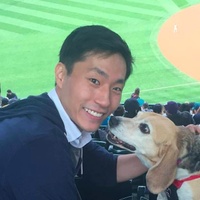 Hire Now
Freelance 2d developer in Seattle, United States
Tech entrepreneur with 20 years in software from mobile apps to fast 3D graphics and scalable server architecture
Hi, I'm Raphael. I studied at the School of Computer Science at Carnegie Mellon University and have worked at large companies like Microsoft and small startups, building everything from mobile apps to large scale server architectures. Feel free to contact me if you have any questions!
Are You a
2d
Developer?
Get paid while making an impact. Become a Codementor for the next wave of makers.
Apply Now