Freelance 1 Developers Available for Hire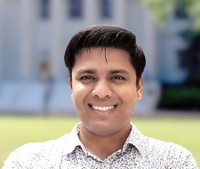 Hire Now
Freelance 1 developer in Ashburn, United States
Full Stack Magento 1 and Magento 2 developer
I am a certified Magento developer as well as a solution specialist. He has over 10 years of professional web programming experience including over 7 years as an eCommerce professional specializing in web service APIs, third party integration's, custom extension development, speed optimization, and template integration. I pride himself on delivering only quality, optimized code and upholding himself to high professional standards.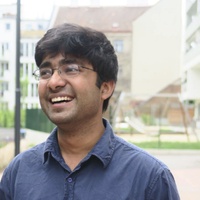 Hire Now
Freelance 1 developer in Bengaluru, India
Application Developer(Windows & Android)
I develop apps, create websites and blog about my app experiences. I enjoy developing mobile apps, having started with the Microsoft platform – Windows Phone and Windows 10. Currently, I am a full-time Android developer. So far I've worked on many apps for these platforms, on all levels – as a single developer during late night hours and weekends, as a freelancer, and as a part of well-organized teams! Being an active contributor to Wikimedia's open source projects, I am also a part of the Wikimedia Commons App team for the Vienna 2017 Hackathon.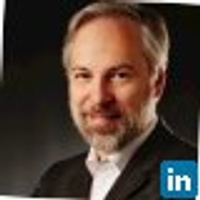 Hire Now
Freelance 1 developer in Kleinedling, Austria
Full Stack Developer (Java, Javascript, C++, Python)
I work goal and solution oriented because I believe focusing on the problem is creating more problems. I love what I do and vice versa. Also I am blessed with the people I can work with. Both my business partners as well as my customers.
Hire Now
Freelance 1 developer in Ashburn, United States
Mobile (iOS & Windows) and backend developer
I have been developing for mobile and backend for over 4 years, he is interested on challenging works and projects. I am the author of the number of top quality applications include startup video social network. His strengths lie in great working motivation, the ability to stay focus, be adaptive, capable of balancing work and life, appropriate communication and excellent problem solving skill. I am currently working for Sportacam, a mobile sport bar with videos and photos about emotional and passionate sport activities. Summary of my skills: iOS development Windows / UWP development Amazon / Azure development Backend / PHP / XMPP stack
Hire Now
Freelance 1 developer in Herriman, United States
Business Geek (13 yrs), PHP Developer (9 yrs), Nose Deep in Magento (4 yrs)
I love using technology and business intelligence to allow people to do their job easier, work more efficiently, and be more successful. I have a passion for fostering accomplishment and solving problems. I specialize in converting business needs into development paths and plans, specifically for Magento E-commerce.
Hire Now
Freelance 1 developer in Hampstead, United Kingdom
Full Stack JavaScript and mobile apps developer
I have been working on web projects for over 7 years, mostly for startups or on agile / extreme programming methodology. I love to write beautiful webapps or mobile apps, mostly on Ionic framework. My expertise in in JavaScript and AngularJS 1, but I have been developing on Ionic 3 and Angular 4 for over a year now and build many apps deployed on devices since then.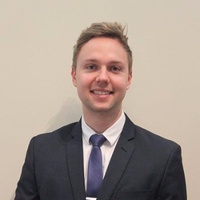 Hire Now
Freelance 1 developer in Melbourne, Australia
Helping turn your web and app ideas into reality
I have developed websites personally and professionally for a total of 10 years. A teenage hobby turned into a valuable skill. My pragmatic approach to solving problems lends itself to programming and I want to share this mindset with my students My passion of wanting to develop leading edge websites and automate interactions between computers has led me to learn an array of coding languages. Being able to say I have scripted enterprise grade programs and developed commercial data-base driven websites is pretty cool and I hope to help you achieve these things too. I am a problem solver at heart and an Engineer by trade. Primary focus on a professional level: PHP frontend and backend development (includes REST API's on backend, HTML5, CSS3 and jQuery on frontend) Python scripting - scra...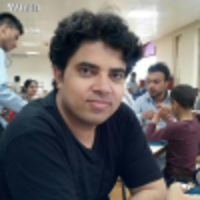 Hire Now
Freelance 1 developer in Ashburn, United States
Expert Visual Basic, C# and JavaScript Developer
I am an expert Visual Basic developer with over 15 years of experience. I am highly talented and skilled in problem solving and understanding complex and large code base.
Hire Now
Freelance 1 developer in Ashburn, United States
Senior Web Developer, Application Architect, 15+ years experience
I am a senior web developer, specializing in backend/API development. I strive to strike an appropriate balance in my work between production and perfection, the pragmatic and the ideal. I love design discussions, weighing trade offs and coming to practical decisions that move us forward to implementation on firm ground. Known among my peers for quickly finding application to everyday problems from theoretical/philosophical foundations, I am a go to person for things like REST/Hypermedia API design, HTTP, caching, testing strategies, program correctness/software verification, code reviews, code quality, and software architecture.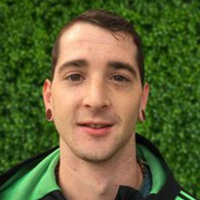 Hire Now
Freelance 1 developer in Burlingame, United States
Graphic designer, website developer, sales & marketing background.
Hi, I've been part of the Silicon Valley startup community since 2011 and am excited to share my skills with the CodeMentor community. Areas of expertise: - Graphic design (UX, UI, branding, promotions, decks etc) - Website development (CMS systems and integrations, blogging, content development, SEO) - Sales (B2B, SaaS, presenting) - Marketing (outbound & inbound) I'd like to help you with your project, let's get started!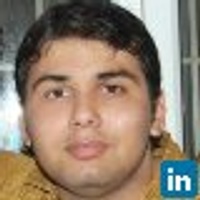 Hire Now
Freelance 1 developer in Ashburn, United States
#Magento2 #Certified #SolutionSpecialist
Myself Magento 2 Certified Solution Specialist https://u.magento.com/certification/directory/dev/39302/ having Experience of PHP in Core and CMS (like Magento *, WordPress , Drupal , Joomla). Experience of MySQL with Console & PHP-Myadmin. Experience of Java Script , JQuery , Ajax . Experience of Apache Sever in both Linux & Windows platforms. Experience of IIS Server with Zend Server Hand-shaking Hosting Web Application to in Linux & IIS Servers. Hands on Shell scripting & JAVA Application Development. Specialties: Magento Custom Module Development, PHP Core Scripting , Mysql Scripting (Procedures and Triggers) , open source WEB Development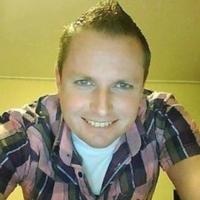 Hire Now
Freelance 1 developer in Oosterhout, Netherlands
Windows 10 (Mobile) & Xamarin app developer
Freelance app developer and owner of the GoedWare app development company. .Net development (C#) is my main expertise and I have specialized myself in app development using the .Net Framework. My main focus is Windows 10 (Mobile) app development and creating apps for Android & iOS using the Xamarin tools (www.xamarin.com). Some apps that are powered by GoedWare: * MEGA Privacy for Windows Phone * Ricoh myPrint for Windows Phone * Opwaarderen.nl, Aufladen.de, T-Mobile, KPN, Lebara etc for Windows Phone * TV-Films NL for Windows Phone * EuroDev for Windows Phone * GlutenInfo for Windows Phone * Hawk-Eye Tennis for Android & Windows 10
Hire Now
Freelance 1 developer in Ashburn, United States
Technical Java Consultant & Coach
I spend my time working with a wide variety of architects, developers and other stakeholders. My passion is helping technical folk find better ways of doing things and solving their problems.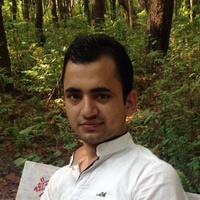 Hire Now
Freelance 1 developer in Beckton, United Kingdom
Web Developer at Ben Ong
Excellent knowledge of web application development such as PHP, javaScript, HTML, CSS , SQL, willing to learn and strong desire share the knowledge and expertise.
Hire Now
Freelance 1 developer in Sofia, Bulgaria
Lead iOS Developer
I am an iOS & Android developer, with a B.A. in Computer Science and over 4 years of experience in building native mobile applications. I have multiple apps released on the respective App Stores and my tech stack involves working with Swift for iOS and Java for Android. I'm ready to help out with the following: • iOS, watchOS, tvOS, macOS Development • Mobile App Consulting & Tutoring • Swift Migrations My extensive experience in developing native apps allows me to quickly produce optimized and testable code. Furthermore, besides my programming background, I'm also experienced in managing projects, directing teams and providing software consulting for both startups and mature companies.
Are You a
1
Developer?
Get paid while making an impact. Become a Codementor for the next wave of makers.
Apply Now